26 July 2023
.
Brussels
,
Belgium
NEWS
Carole's bladder cancer journey
Bladder Cancer is the 10th most commonly diagnosed cancer in the world with 570,000 people diagnosed each year. Around the world, the 1.7 million people living with the condition have their own journeys and personal bladder cancer stories to share.
This year the World Bladder Cancer Patient Coalition (WBCPC) wants to spark conversations that raise awareness about the disease by highlighting the symptoms of bladder cancer and overcoming any barriers to seeking medical advice during Bladder Cancer Awareness Month. Early diagnosis and seeking medical advice and care without delay can increase long-term survival. If caught in its early stages – the 5-year survival rate for bladder cancer can be up to 90%.
Below we are honoured to share the bladder cancer journey of Carole. Bladder cancer stories are a powerful reminder of the impact of bladder cancer and also help raise awareness of bladder cancer and highlight the urgent need for new treatments and research, improved care and support for those living with bladder cancer.
Carole (Female) lives in England and was diagnosed in 2021 at the age of 50.
Tell us about the symptoms you have experienced and how you dealt with them?
I experienced a little blood in my urine, and I did notice a strange smell which I now know could have been my body telling me something was wrong, and no other symptoms. My urine and blood tests all came back negative.
Tell us about how you received your bladder cancer diagnosis?
I had a CT scan in 2021 and was booked in for a bladder cystoscopy, but when I arrived, I was told they noticed from my scan 2 tumours on my bladder. The Consultant was abrupt and showed me on the screen tumours and said you have Cancer. It was not delivered in a sympathetic way, and I was on my own. The 2 nurses in the room appeared to be shocked, and the younger nurse who walked me out was visibly upset, I think because of how it was delivered to me. I would like to say that since then, the Oncology team have been brilliant.
Tell us about your feelings and emotions at the time when you received your bladder cancer diagnosis?
I went into auto pilot, focussing on what are my next steps in terms of removing the Tumours. I kept in constant contact with the Oncology department and made notes of those discussions so I knew exactly what was going to be done to remove the Tumours; this kept me focussed, and I felt a little bit more in control even though it was the Oncologist team doing all the scheduling of treatments. I also did my research and looked at how I could improve on what was an already healthy lifestyle (I ate healthily and exercised regularly). I looked at the foods which are reported to help fight Cancer and incorporated them immediately into my diet whilst eliminating those foods which are not so good. I started making juices with cancer-fighting properties. I joined a local Yoga group which I can honestly say has been an absolute godsend. I increased my meditation time and daily exercise and now have acupuncture once or twice a month to help support my immune and excretory systems. I removed all negative thoughts and focussed on my own health and doing things which uplifted me and helped support my own journey. I limited the number of people I told until I knew exactly what the treatment would be. I did join some online groups but found them to be draining and not inspiring, or at least not for me; they do help many people but are just not suited to my own needs. I am a reflexologist, so I have an open mind about Holistic therapies and believe they can work alongside allopathic (traditional medicine). I have always been a positive person, so my focus was to take each Month a stage at a time and concentrate on my treatment for that Month and taking care of my body and mind. I also listened to Sleep Healing Meditation.
What life changes have you made since diagnosis? 
I incorporate more cruciferous vegetables and juice veg rather than fruits as fruits have much higher sugar content after juicing. I started fasting, which meant I ate around 10 am and had my last meal before 5 pm, this really helped me feel I had some control over my own health and gave me a daily focus. I said no, to things which did not support my health journey, alcohol was one of them (I did not drink much anyway but thought I would remove it for a year following my diagnosis. I eat vegetables mostly with the occasional Organic fish and Chicken (I have never been a red meat eater), so this was easy to avoid. I tried to avoid sugar which is not that easy, but I tried. This may sound a little harsh, but I distanced myself from negative people in my life and only spent time with those who I knew had an uplifting spirit. I continued with my normal life as I was lucky to be semi-retired, so had lots of spare time to focus on my health, I started doing Reflexology on myself to support my bladder and immune system.
Tell us about your experience with bladder cancer treatment?
My treatments started in October 2021, removal of two 2cm non-invasive Tumours (TRUBT) non-invasive means they had not penetrated the wall of my bladder (that's a good thing) and the biopsy all under general aesthetic (stayed in the hospital for 2 nights until I stopped passing blood in my urine and the catheter was removed) I was very tired after the treatment and rested for 2 weeks with gentle exercise (I drank only water and ate healthily) I also had a full CT Scan to see if cancer had metastasised and fortunately it was all clear. They removed the Tumours but the biopsy was inconclusive so I need to wait another 8 weeks for the bladder to heal and then under general aesthetics have another biopsy, this came back after 2 weeks with PT1 Stage 3 cancer (fast-growing which I now know most bladder cancers are) I was then booked in January 2022 to have a course of immunotherapy (every Tuesday for 6 weeks) it is called BCG and is a strain of childhood injection for tuberculosis and is proven to help bladder cancers. The injections were given via the urethra and were painless for me (I drink so much water that I believe this helped). I waited another 10/12 weeks for another bladder cystoscopy (May 2022) which showed 10 very small tumours (the others had not returned) it was a little frightening, but again I kept focussed. I had another TRUBT under general aesthetic but this time, the recovery was very quick and I was out the same day. Also, the tumours were classed as superficial (PTa Grade 3) I waited 8 weeks for the bladder to heal then another round of GBC was booked for June 2022 this time it was only 3 sessions once a week for 3 weeks, making a total of 9 sessions of BCG since being diagnosed. Once again all very painless. Another full CT scan in September 2022 which was all clear. October 2022, another Flexi Cystoscopy showed two very small tumours between 1-2mm in size and once again non-invasive and no sign of previous tumours returning. I waited 10 weeks and was booked in on 13th December 2022 for a Cystoscopy with Laser which is called TULA, this was fantastic, no aesthetic was needed and the laser removed the 2 small tumours with no adverse reactions and the procedure took 10mins (it was amazing) but I know that some health authorities don't have this Laser. I am not sure if the Laser would work on my initial Tumours but my advice would be to ask your Oncology team if the Laser (TULA) is an option for you. I waited for my bladder to heal and on 14th February I started another 3 sessions of BCG over 3 weeks making a total of 12 sessions since being diagnosed. I waited for my bladder to heal, and on March 28th 2023, I had a Flexi Cystoscopy with Laser (TULA). The laser was not required as my bladder was showing no sign of any tumours, the relief of hearing those words everything is all clear, was made me cry. Even though I had a clear scan they are continuing with BCG and I will need another 9 in slots of 3 sessions over the coming year, and also Flexi Cystoscopy and CT Scans, I see this as positive as I am in the system and being monitored. For the moment, I am all clear, my next Flexi cystoscopy is on Sunday, 18th June 2023 fingers crossed it also shows I am clear. I am feeling really good so I take this as a sign my body is healing. I would also mention that I am not on other medicines of any kind, not even HRT, so for a cancer patient, that is a good thing. Points to note: Don't be afraid to ask questions to the Oncology team as to the best treatment for you and if Laser would be suitable. Drinking plenty of water really helps, in particular the lead-up and also after, to stop any infections, water is your saviour keep drinking it. You will be asked to provide a urine sample before BCG and Cystoscopy, as they check this before the treatment. I did my sample at home and took it with me as it took a bit of the pressure off trying to do it at the Hospital and I only live 20 mins away I had no adverse reactions after any of my BCG treatments, but some people do (flu-like symptoms and are in bed for a few days or they may get a UTI) Please listen to how your body is and not how others have reacted to the treatment, sometimes we can over think and that places our body in to stress mode and that is not helpful.
What advice would you give to others who may be newly diagnosed with bladder cancer?
Take notes when speaking with the Oncologist team, if you don't understand the words they use or the process you need to go through then keep asking them to explain. Always ask when you can expect a callback or when your next follow-up is, if they say someone will contact you in 6 weeks make a note of this and if they don't then chase up and ask. Find out exactly what type of Caner you have and at what stage, the more you understand about this disease the better. Bladder cancer is treatable and people are living 15 / 20 years after BCG, so please keep thinking that you are one of those people. Look at your food intake, and what are the best foods for helping Cancer, keeping active and doing the things you enjoy is key. You may like to join a Facebook group but I found it a little bit depressing as lots of emotions are shared, but we are all different so you may like to try it. I found this site one of the best, reading stories I can relate to in a helpful way.
Have you reached out to other bladder cancer patients or been part of a bladder cancer support group? 
Facebook Bladder Cancer Community – which I did for a little while then dropped off, but I do dip in and out occasionally. I also joined the Macmillan Cancer Support which I found very sad as I was not at this stage so I dropped off it. Your oncologist team may know of groups in your area which could be of some help but I never needed this.
Read more bladder cancer patient stories from around the world
Are you or your loved one affected by bladder cancer? Your stories can help others facing a bladder cancer diagnosis and help bring awareness to the disease. Please share your journey and fill in this form. 
If you are looking to learn more about bladder cancer, on our bladder cancer information pages or contact with our member organisations closest to you.
If you have any questions, please get in touch with us at info@worldbladdercancer.org 
Download Bladder Cancer Questionnaire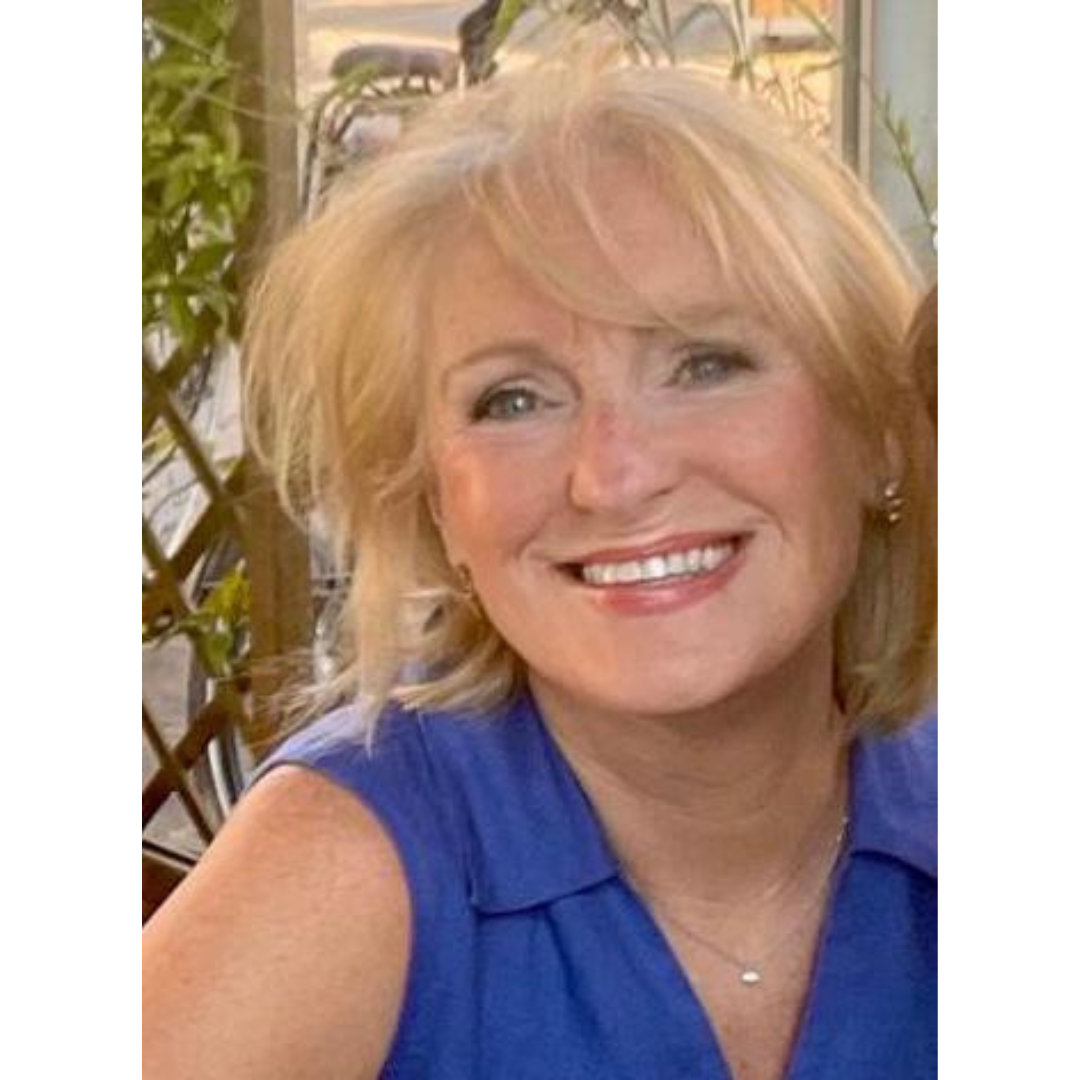 Related News & Events