16 November 2021
.
Sharjah
,
United Arab Emirates
NEWS
WBCPC meets with Friends of Cancer Patients organisation in Sharjah
During a visit to the United Arab Emirates, Dr Lydia Makaroff and Alex Filicevas met with cancer patient advocacy and support organisation Friends of Cancer Patients at their headquarters in Sharjah. We have met with Dr Sawsan Al Madhi, Director General and Majed Mohamed Ibrahim, Executive Beneficiary Support Services to discuss bladder cancer impact in the Middle East,  exchange information on our organisation's activities and explore opportunities for collaboration.
The Friends of Cancer Patients presented many of the impactful initiatives and support programmes they run in the U.A.E. You can learn more about their work on their website. The World Bladder Cancer Patient Coalition also shared our initiatives, particularly forging connections in the Middle East region. We've highlighted the high impact of bladder cancer in the region, which is not matched with patient-led and peer support for people affected by the disease. The WBCPC Start-up guide for bladder cancer patient groups, soon to be available in Arabic, is one of the resources we aim to develop to support our mission of fostering a bladder cancer patient community around the world.
The World Bladder Cancer Patient Coalition is committed to expanding the network and fostering relationships with stakeholders and fellow organisations. This will allow collaboration and advance support and information for bladder cancer patients and their families.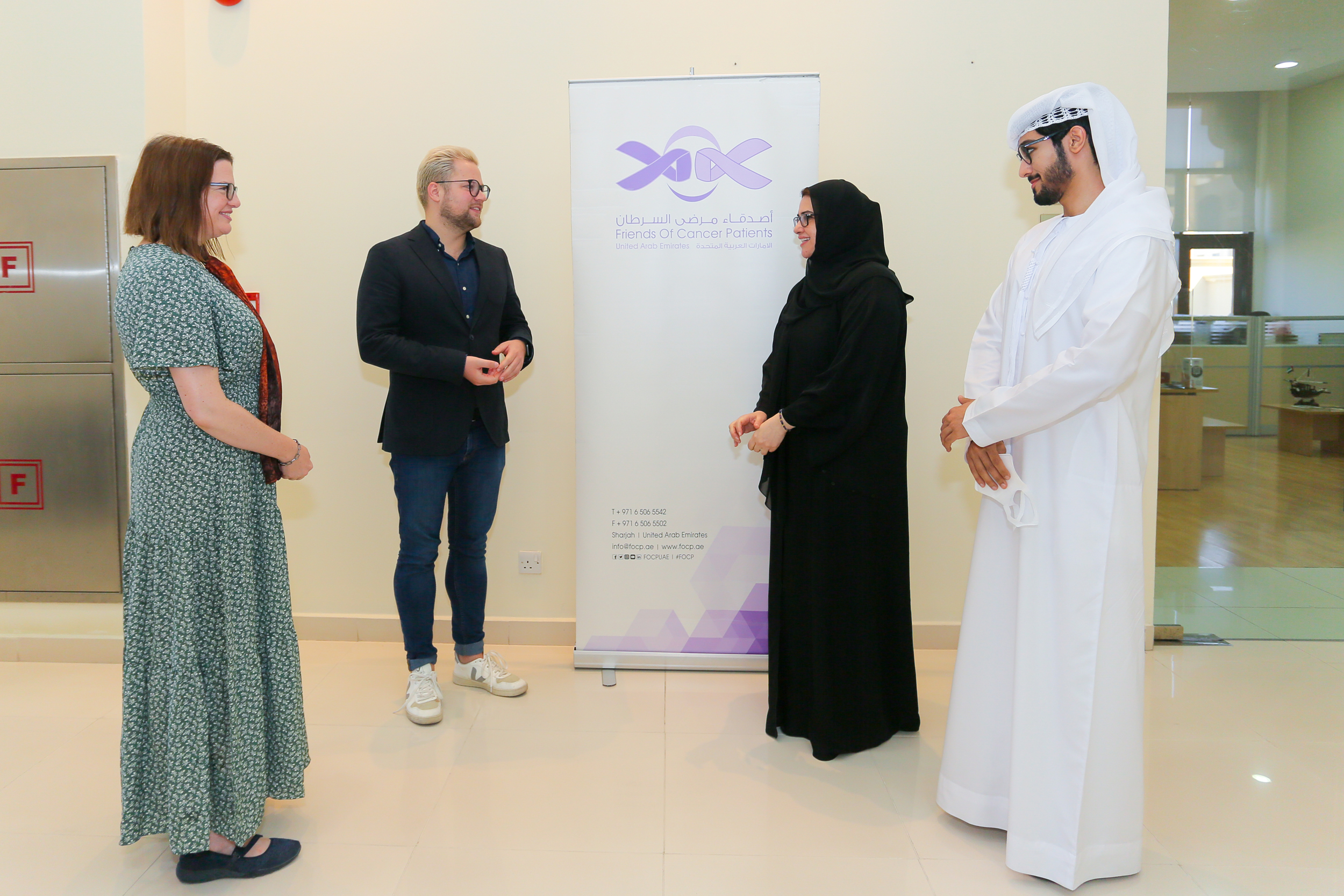 Related News & Events