7 July 2023
.
Brussels
,
Belgium
NEWS
Capacity building session: Paving the way with awareness walks
On July 7, our second capacity-building session of this year was held with a dedicated focus on organising bladder cancer awareness and fundraising walks. Awareness walks are an effective method for rallying the local community and fostering relationships, but they also serve as a powerful fundraising tool supporting our collective mission to help people affected by bladder cancer.
Several members of our community have already been leveraging the power of awareness walks, and the purpose of this session was to disseminate their expertise, spark inspiration, and, ultimately, strengthen our collective voices.
The session united members of the global bladder cancer community to get insights from two case studies of our members:
The first presentation was given by Adam Lynch, President and found of BEAT Bladder Cancer Australia. He provided an in-depth look at "Anna's Walks", held across eight major cities in every state of Australia. Adam encouraged participants to take the lead in organising these walks by generously sharing invaluable tips, strategies, and considerations.
Following this, Theodoros Yfantis, Project Coordinator at WBCPC, presented on behalf of Fight Bladder Cancer (FBC) in the UK, detailing their experience organising the Wee Walks. Theodoros shared lessons learned from FBC's journey, demonstrating how to maximise impact and reach the widest possible audience.
This was followed by sharing the fundamental considerations for anyone interested in organising an awareness walk. The Bladder Cancer Advocacy Network (BCAN) in the USA generously contributed a comprehensive checklist for use by any member of the WBCPC community.
Keen on participating in our next capacity-building session? Don't hesitate to send us an email.
The World Bladder Cancer Patient Coalition is a community of bladder cancer patient advocacy, support organisations and charities from around the world. We invite you to explore our network to find an organisation near you, start one in your own community – you can learn how to here.
Learn about the benefits of the membership and how to become a member of WBCPC.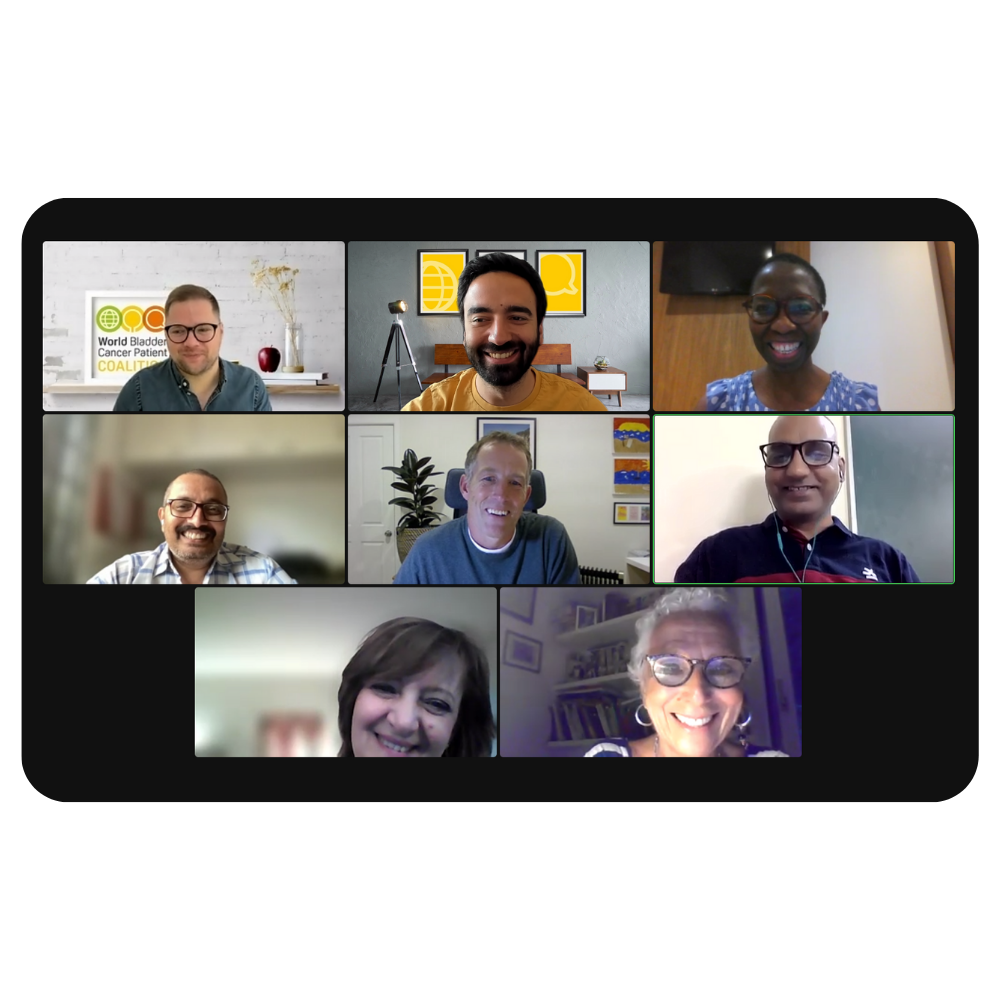 Related News & Events