30 June 2023
.
Brussels
,
Belgium
NEWS
June newsletter is out!
This June edition of the World Bladder Cancer Patient Coalition newsletter features the latest news from the bladder cancer community around the world. In particular, we focus on:
The launch of our Global Bladder Cancer Patient and Carer Experience Survey report, which collects responses from 1,198 people from 45 countries and cover the entire bladder cancer patient experience from disease awareness, diagnosis, treatment and care, follow-up, life with and after cancer, and the impact of the COVID-19 pandemic.
The World Bladder Cancer Patient Forum 2023 which will take place in Madrid, Spain and will bring the global bladder cancer patient community together for a day full of important discussions, learnings, sharing ideas, networking and empowering each other.
WBCPC 5th Annual General Assembly which looked back at last's year's achievements and this year's ongoing activities.
Some wonderful highlights from this year's Bladder Cancer Awareness Month.
Other topics are featured in this edition, which we invite you to explore here.
If you haven't yet, make sure to subscribe here to our monthly newsletter. We will keep you updated about the upcoming activities, events, and latest developments from the bladder cancer community.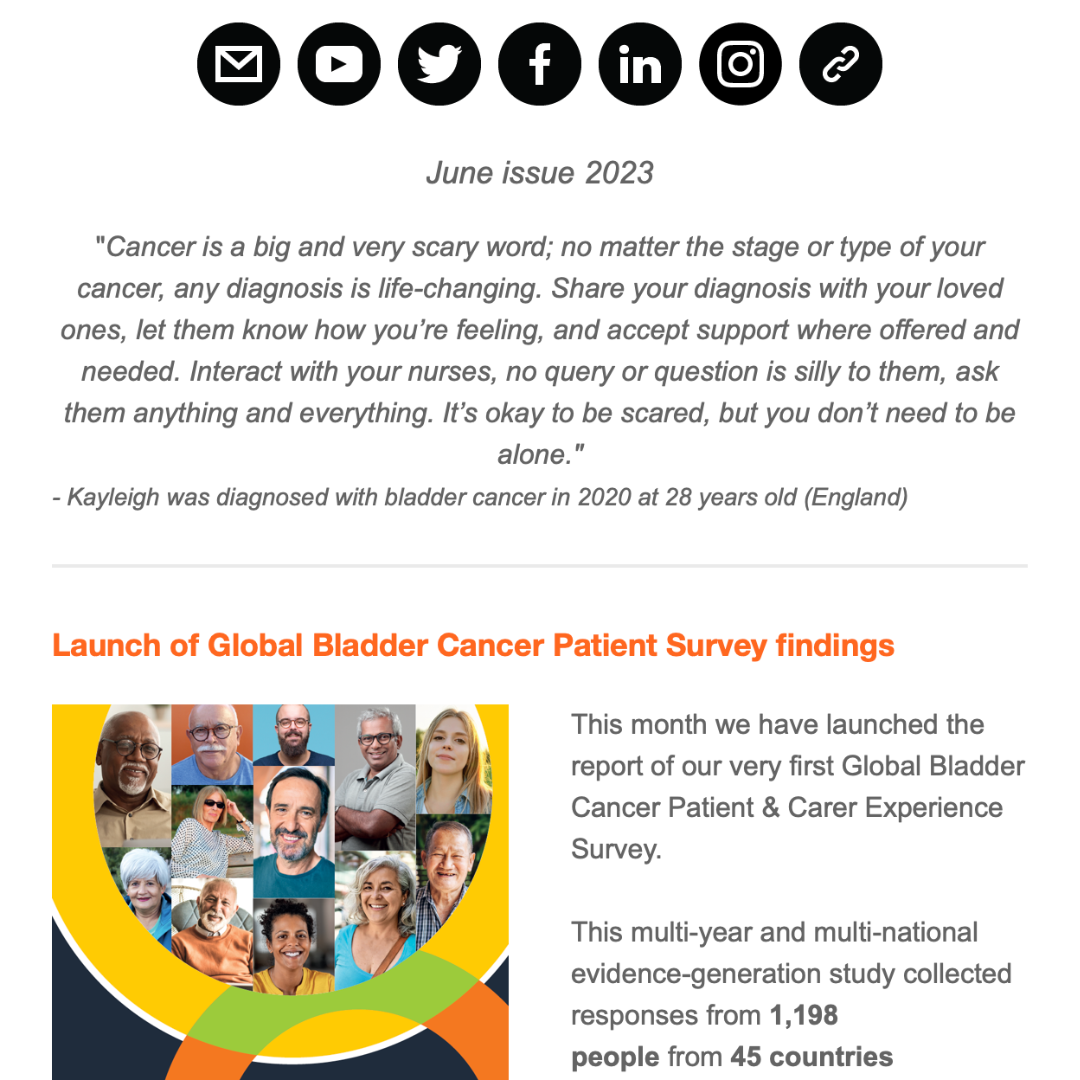 Related News & Events