23 November 2022
.
Paris
,
France
EVENTS, Raising Awareness
Speaker reflections from the #BladderCancerForum22
Our international community met in Paris and virtually for the second World Bladder Cancer Patient Forum. We had the chance to hear from Sarah Collen, EU Policy Manager at the European Association of Urology,discussing the importance of building partnerships at both European and International levels and how policy initiatives such as Europe's Beating Cancer Plan, Horizon Europe and EU cancer mission are a call to action.
«It is important to work with other stakeholders, to build coalitions, to work in partnership with others, to work together so that the voice of bladder cancer patients can be heard at political levels, both in the EU, with WHO and Internationally
Sarah Collen,
Watch below, Sarah Collen's reflections from the World Bladder Cancer Patient Forum
Our goal as an organisation is to bring bladder cancer to the top of the global health policy agenda, and we do this by communicating the key challenges faced by the bladder cancer patient community at the policy level to drive concrete change. We also partner with a range of different organisations and stakeholders – including patient organisations, healthcare professionals, the private sector, academics and researchers, policymakers and other global patient organisations – to maximise the impact that we can have in our advocacy activities.
If you have missed the World Bladder Cancer Patient Forum 2022 or would like to revisit the discussions, we invite you to watch the recording on our WBCPC Youtube channel.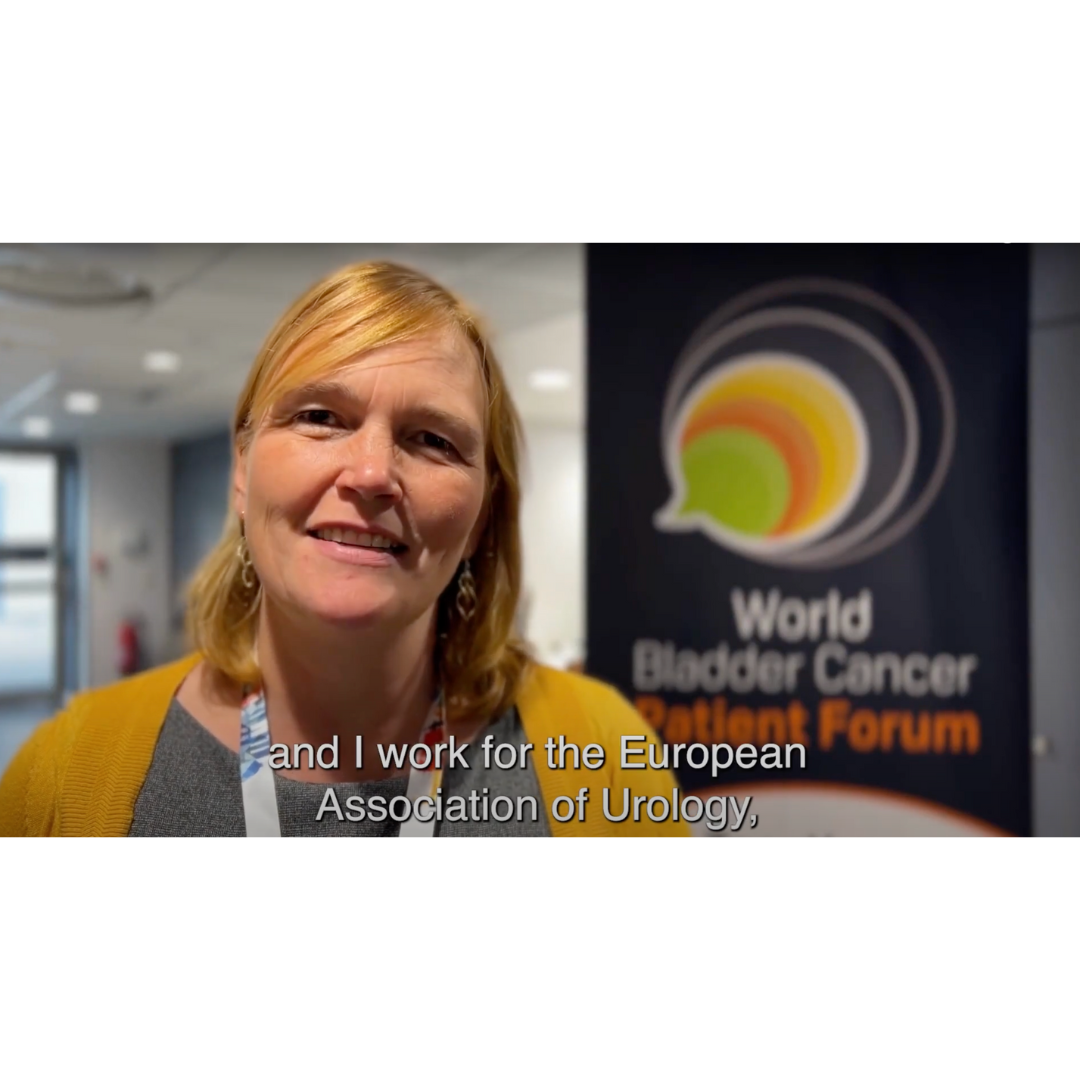 Related News & Events