16 May 2023
.
Brussels
,
Belgium
NEWS
Do you have a minute to spare to help us raise awareness?
We are halfway through Bladder Cancer Awareness Month. Can you share some time to help us raise awareness?
Do you have 1 minute to spare?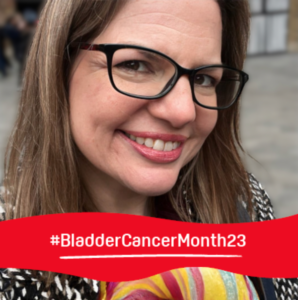 Show your support by adding the custom BCAM Twibbon cover image to your Facebook and/or Twitter profile picture.
When you do, share it with us. This way we can promote it on our social media channels and invite more people to do the same!
Updated your profile photo with Twibbon 
Do you have 5 minutes?
Start the conversation with your network on the social media of your choice by sharing one of the ready-made posts below. Click on the image to download the visual to go with the post.
" May is #BladderCancerMonth23! Find out more about @WorldBladderCan campaign: "Feeling Unsure? #GetChecked.
Check out how to do your bit 👉http://ow.ly/7yBe50NWZtX"
" Did you know that bladder cancer is the 10th most common cancer worldwide, with over half
a million new cases each year? Remember, early detection is key in fighting bladder cancer. Feeling unsure? #GetChecked. #BladderCancerMonth23 @WorldBladderCan "
"We're supporting @WorldBladderCan during #BladderCancerMonth23 with the #UnsureIcon. What do you see in this icon? Just like the symptoms of bladder cancer, it can be mistaken for other things. Feeling unsure? #GetChecked  👉 http://ow.ly/7yBe50NWZtX"
"🩸 in your urine is the most common symptom of #BladderCancer. Bladder cancer can be treated more effectively if caught early! Have you experienced it? Don't feel unsure, #GetChecked! Support @WorldBladderCan's campaign. Get involved now 👉 http://ow.ly/7yBe50NWZtX"
Do you have 15 minutes or more?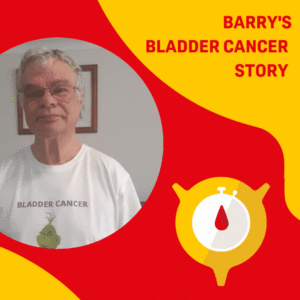 Are you, or is someone close to you affected by bladder cancer?
We invite you to share your bladder cancer story with the community – your experience can really help others facing a bladder cancer diagnosis.
You can also share the positive messages of hope, by liking and sharing the bladder cancer patient stories we share. Share your story here. 
Do you have more time to donate?
We are so grateful! Explore our campaign toolkit and discover many ways in which you can get involved and raise awareness in your community.
Related News & Events