25 August 2023
.
United Kingdom
NEWS
Advocating for change: Fight Bladder Cancer's impact journey to UK parliament
During Bladder Cancer Awareness Month, our member, Fight Bladder Cancer's dedicated volunteers, patients, and staff embarked on a journey to Westminster. This dynamic endeavour continued their ongoing commitment to thrust bladder cancer into the spotlight of the parliamentary agenda.
The event aimed to raise awareness and garner attention for bladder cancer on a larger platform. Through this initiative, the organisation sought to highlight the challenges faced by bladder cancer patients, promote early detection and improved treatments, and advocate for greater support and funding for bladder cancer research and patient care.
The impact of their efforts resonated strongly with outcomes such as the generation of far-reaching awareness being a testament to this. The dedicated team at Fight Bladder Cancer focuses on a crucial goal: preserving hard-earned support and momentum garnered through collaborative efforts with Members of Parliament (MPs). Their determination lies in propelling key questions, carefully crafted from the invaluable insights provided by the Exemplar Report and policy priorities, to be promptly and effectively conveyed within the chambers of the UK parliament.
The event featured informative sessions, personal stories from survivors, experts' insights, and interactions with policymakers. By focusing on such a prominent stage, Fight Bladder Cancer aimed to drive change, influence policy decisions, and ultimately enhance the lives of those affected by this condition.
Learn more about Fight Bladder Cancer's event and impactful work at Westminster here.
You can find more wonderful initiatives about how to raise awareness about bladder cancer from our member organisations around the world in our Start-up guide. Explore this resource for people looking to start a bladder cancer patient support group or organisation in their community.
Get inspired by the wonderful work in our bladder cancer patient advocacy community and subscribe to the Members Quarterly newsletter.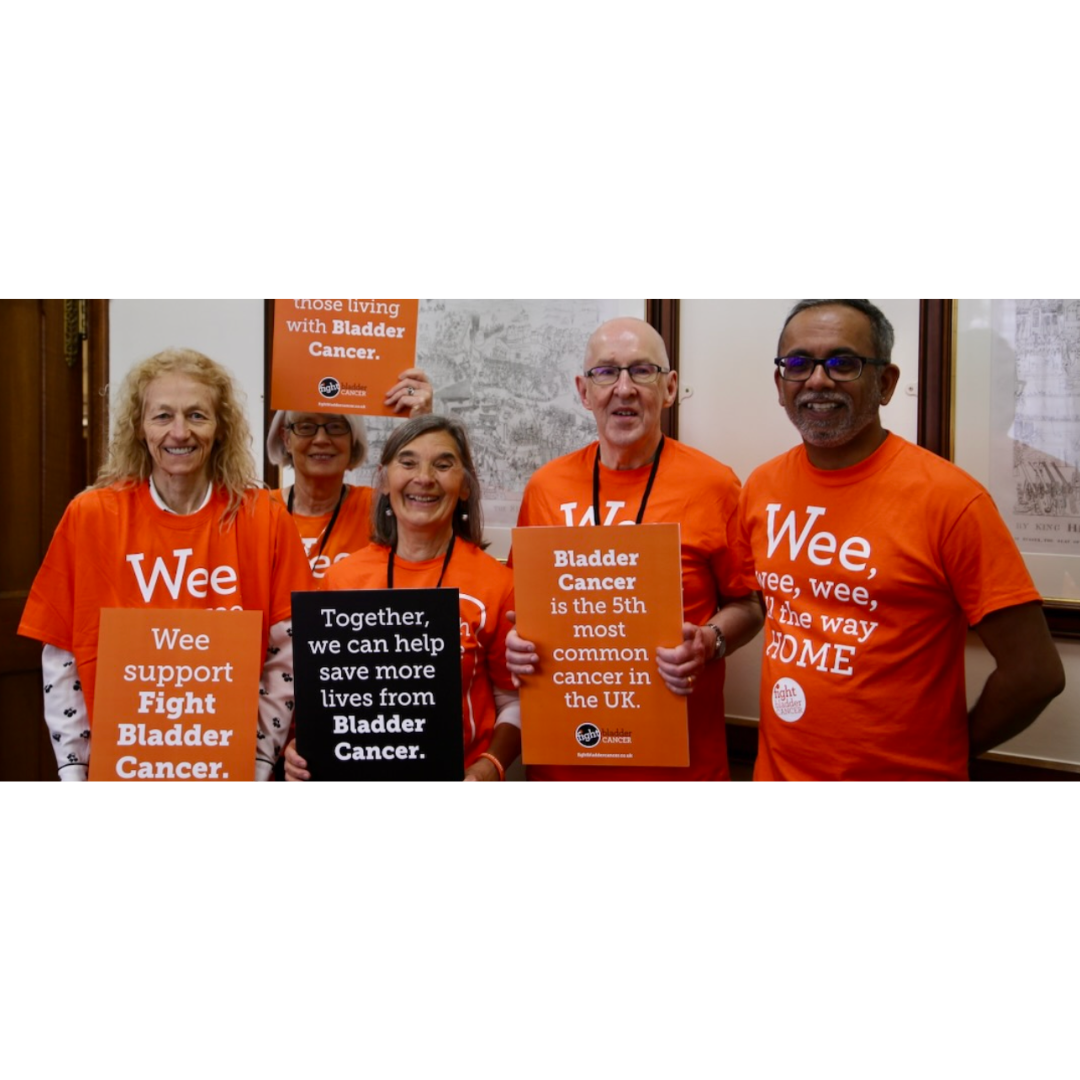 Related News & Events