30 January 2023
.
Brussels
,
Belgium
EVENTS, Raising Awareness
Get involved during World Cancer Day
On the occasion of World Cancer Day on February 4, 2022, the World Bladder Cancer Patient Coalition (WBCPC) is proud to join forces with the international cancer community to raise awareness.
World Cancer Day 2023 marks the second year of the three-year 'Close the care gap' campaign centered on the issue of equity. This second year is about uniting individuals and organisations, advocates and policymakers in calling for change and taking action. This year, we are not only highlighting the progress made in terms of innovation and medical advances but also celebrating the small yet significant actions that can have a real impact.
On February 4, 2023, let us all come together, regardless of where we are or who we are, to play our part in creating a cancer-free world. Each and every one of us has the ability to make a difference, large or small. Together, we can make real progress in reducing the global impact of cancer.
How to get involved:
World Cancer Day 5K challenge
Follow UICC challenge by closing a loop of 5 kilometers by either running, cycling, swimming, walking, or hiking.  
Once you've completed the challenge, post your accomplishment on your social media channels and nominate 5 friends of yours to do the same and help spread the word! By sharing your accomplishment and encouraging others to participate, we can help spread awareness and make a greater impact.
Unite with your colleagues, friends, families, and local community and inspire others by hosting your own World Cancer Day event/initiative. There are many ways you can get involved, whether it be through fundraising, a flash mob, a run, or a campaign. Be sure to add your event to the Map of Impact to showcase the work you are doing and inspire others to get involved.
To help spread the word and raise awareness, we have created a variety of social media resources for you to use and share with your network.
Download the social media campaign here.
 All of these actions will help bring awareness to the challenges that cancer patients experience worldwide.
Explore the many more actions you could take during World Cancer Day here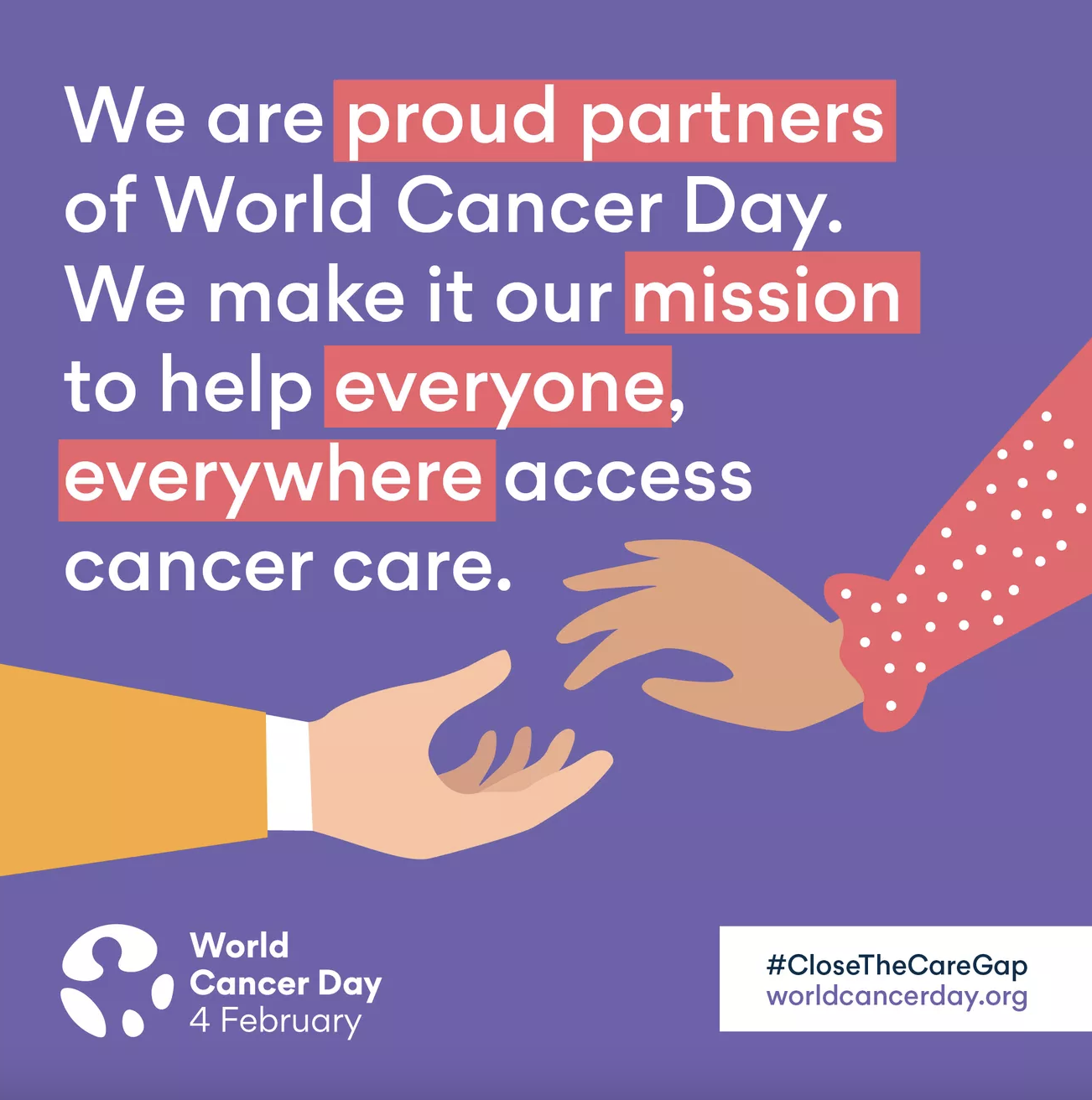 Related News & Events