7 April 2022
.
Brussels
,
Belgium
Building Community, EVENTS, Raising Awareness
World Health Day – A call to protect the planet and people's health
This year, in the face of the Covid pandemic, a polluted planet and an increasing incidence of illnesss and diseases, the theme for World Health Day 2022 is 'Our Planet, Our Health'.
Through this campaign, The World Health Organization (WHO) urges governments, stakeholders and the public to share stories of steps they are taking to protect the planet and their health, as well as prioritising well-being societies.
World Health Day is an opportunity to raise awareness about bladder cancer and especially about environmental risk factors associated with it.  Each year, over 570,000 people are diagnosed with bladder cancer around the world [1]. Any person of any age or sex may develop bladder cancer, but some factors may increase the risk of the disease:
Smoking is the biggest risks factor of bladder cancer as tobacco contains cancer-causing (carcinogenic) chemicals. It is estimated that smoking causes about 50% of all bladder cancers. Persons who smoke may be up to 4 times more likely to develop bladder cancer than non-smokers [2]
Exposure to certain industrial chemicals is the second biggest risk factor of bladder cancer. Chemicals used in the textile, rubber, leather, dye, paint, and print industries; some naturally occurring chemicals; and chemicals called aromatic amines and others can also increase the risk of bladder cancer. Previous studies have estimated that this may account for around 25% of cases.[3]
An untreated infection called schistosomiasis, which is caused by a parasite that lives in fresh water. Schistosomiasis affects over 200 million people worldwide. The parasite is most commonly found in sub-Saharan Africa, but also lives in parts of South America, the Caribbean, the Middle East and Asia.[4]
WHO estimates that more than 12 million deaths around the world each year are due to avoidable environmental causes.[5] There's an urgent need to reduce environmental risks across the world – with steps we can take as countries, organisations and individuals. Living a healthy lifestyle by not smoking and limiting exposure to chemicals decreases the chances of developing bladder cancer and improves our overall well-being. Whilst being aware of bladder cancer signs and symptoms to look out for, can further help to diagnose bladder cancer earlier.
We invite you to participate in raising awareness and taking action today together with the world.
Like and share our #WorldHealthDay posts across our social media channels and show your support.
Learn more about bladder cancer risks factors on our bladder cancer information pages.
[1] World Health Organization. Bladder cancer.2020. Accessed on: 07 April 2022. Available at: https://gco.iarc.fr/today/data/factsheets/populations/900-world-fact-sheets.pdf
[2] National Library of Medicine. Association between smoking and risk of bladder cancer among men and women. 2019. Accessed on: 07 April 2022. Available at: https://www.ncbi.nlm.nih.gov/pmc/articles/PMC3441175/
[3] NHS. The causes of bladder cancer. 2021. Accessed on: 07 April 2022. Available at: https://www.nhs.uk/conditions/bladder-cancer/causes/
[4]World Health Organization. Schistosomiasis. 2022. Accessed on: 07 April 2022. Available at: https://www.who.int/news-room/fact-sheets/detail/schistosomiasis
[5]World Health Organization. An estimated 12.6 milion deaths each year are attributable to unhealthy environments. 2016. Accessed on: 07 April 2022. Available at: https://www.who.int/news/item/15-03-2016-an-estimated-12-6-million-deaths-each-year-are-attributable-to-unhealthy-environments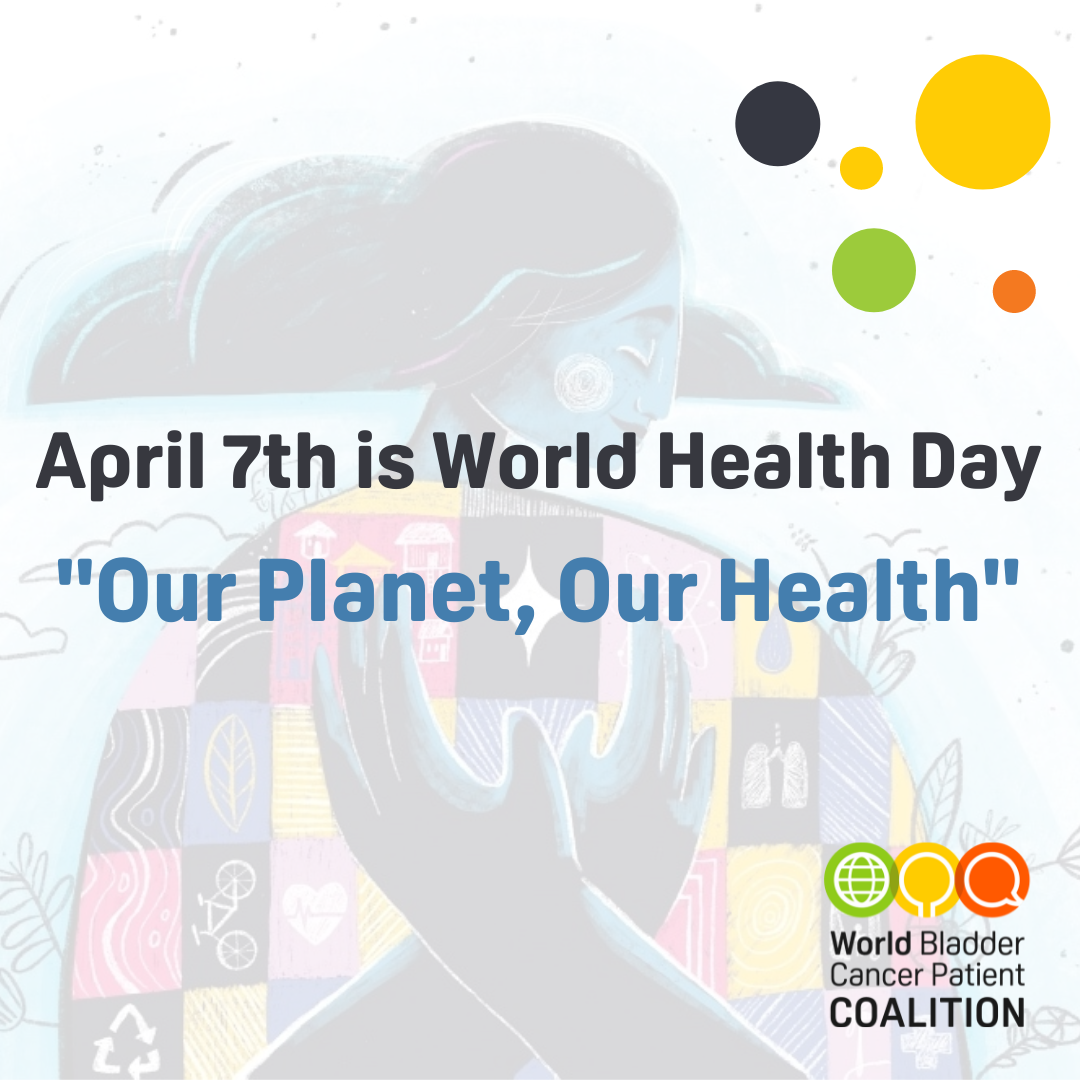 Related News & Events