13 February 2023
.
Brussels
,
Belgium
NEWS
WBCPC offers 4 grants to bring bladder cancer awareness in LMICs
For the second consecutive year, the World Bladder Cancer Patient Coalition is thrilled to offer the Bladder Cancer Awareness Month Grants (BCAM Grant) for 2023. The BCAM Grant aims to enable patient organisations, support, or advocacy groups in low and middle-income countries to bring awareness to bladder cancer in their communities.
Every year, more than 570,000 people receive bladder cancer diagnoses around the world. For many patients, their diagnosis will be the very first time they hear about bladder cancer. Bladder cancer is a forgotten cancer, and it should not be. We need to unite and raise our voices for people affected by bladder cancer. World Bladder Cancer Awareness month in May 2023 is a chance for us to precisely do that – join us!
What you need to know:
4 BCAM Grants worth €500 each are available (financial and/or in-kind support)
15 March – Deadline to submit your application
1 April – We will inform you of our decision
1 May – Your activities should start during the awareness month and not later than this date.
1 July – Deadline to submit an impact report
Today, bladder cancer awareness remains low across the world, including in low and middle-income countries. Our ambition is to support awareness campaigns by offsetting some of the costs of these activities.
Last year in May, we awarded the grant to advocates in India, South Africa and Albania. They have made great efforts to bring awareness to bladder cancer in their communities in May:
Weeds India developed an awareness programme to raise awareness about this condition among over 500 women in two different blocks. Women who participated in the program wanted to create awareness among people from their community as most people are not aware of bladder cancer.
Campaigning For Cancer developed an educational poster in both English and isiZulu to raise awareness about bladder cancer in South Africa. This helpful resource summarises the main sign and symptoms of bladder cancer and advanced bladder cancer.
The President of Europa Donna Albania developed a social media campaign and aimed at informing and educating people about bladder cancer in Albania.
Explore and get inspired by more initiatives and examples in our Start-up guide for bladder cancer patient groups.
Thank you to all the people that have submitted their applications. The submissions are now closed.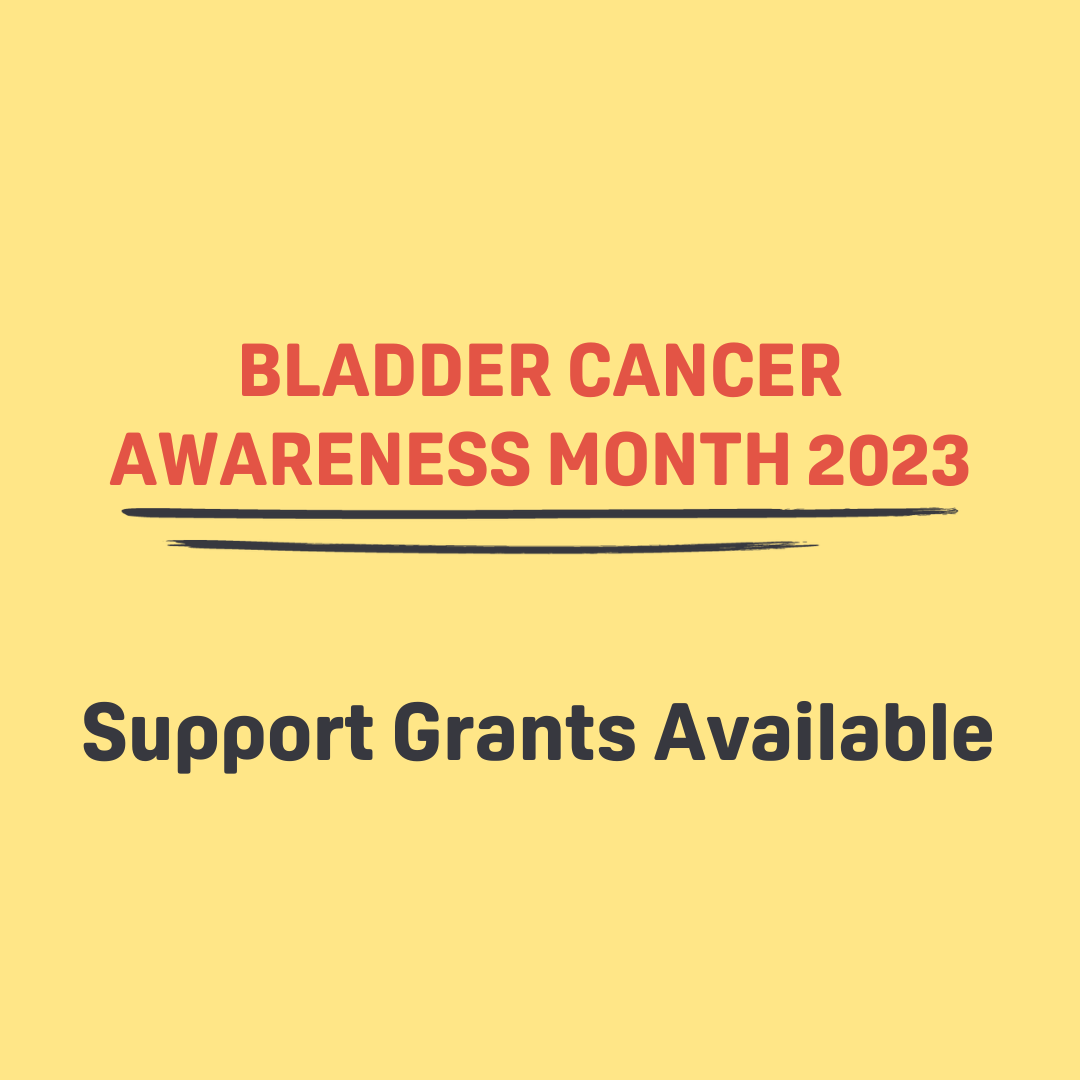 Related News & Events