8 November 2022
.
Brussels
,
Belgium
Engaging in Advocacy, EVENTS
Increasing speed, accessibility and effectiveness of screening – 8th World Cancer Series
Alex Filicevas, Executive Director of the World Bladder Cancer Patient Coalition, joined a panel discussion at The Economist's 8th Annual World Cancer Series: Europe, which took place in person on November 8 – 9, 2022, in Brussels, Belgium.
The 8th World Cancer Series: Europe 2022 focused on "innovation, equity and excellence". It explored different strategies to accelerate innovation, reduce inequities across cancer control in Europe, and what could to done to build towards universally excellent cancer control and cancer outcomes across the continent.
Alex Filicevas discussed the importance of increasing the speed, accessibility, and effectiveness of screening programmes in Europe and beyond. Bladder Cancer is the 5th most commonly diagnosed cancer in Europe, affecting over 200.000 people annually, and yet is a neglected cancer. There are no screening programmes for people affected by bladder cancer. Earlier accurate diagnosis can help patients benefit from less aggressive treatment options, ability to retain their bladder, offering greater quality of life and better treatment outcomes and survival.
«Extending the screening programmes to more cancer types, including bladder cancer, is crucial – collaboration to advance research is how we can make that happen. We also need to measure, evaluate and continuously learn about efficiency of existing programmes and adapt in line with advancement in technology and research.
Alex Filicevas,
This multi-stakeholder event convened patients, the academic and health sectors, policymakers, health, finance and business ministries, investors, and industry to discuss solutions and ways forward to effective cancer care, to drive innovation, equity and excellence in cancer control across Europe.
Learn more about how the World Bladder Cancer Patient Coalition engages in policy, advocacy and works with stakeholders here.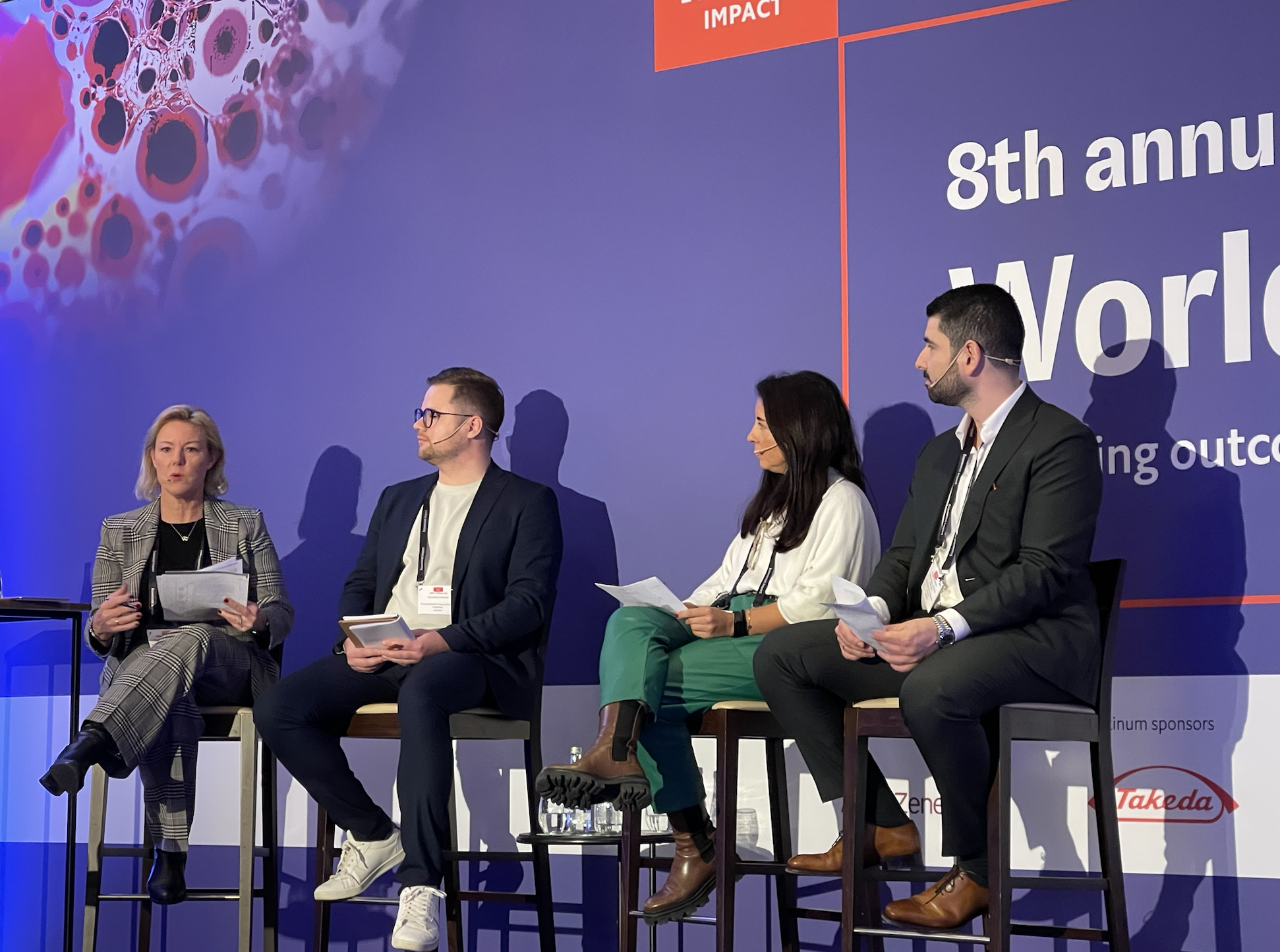 Related News & Events