21 April 2023
.
Brussels
,
Belgium
NEWS
Campaign toolkit available for Bladder Cancer Awareness Month 2023!
World Bladder Cancer Awareness Month 2023 (BCAM 2023) is around the corner, and we are thrilled to share with you our campaign Toolkit.
BCAM takes place each year in May. This year, we are launching an evolved campaign with the motto "Feeling Unsure? Get Checked".We aim to address the misinterpretation of symptoms and encourage individuals to re-evaluate their symptoms, as what they initially perceived may, in fact, be something different.
This toolkit provides an overview of the campaign and numerous ways for you to get involved. There are simple activities for organizations, individuals, or groups to take part in.
In this toolkit, you will find all the information you need on using the campaign materials that have been designed to facilitate participation and awareness raising. Whether you have just a couple of minutes or a little longer, it is incredibly easy to get involved.
We believe this resource will positively impact as we unite as a global bladder cancer patient community. This year, let's strive to reach even more people, raising awareness of bladder cancer through online conversations while supporting those undergoing treatment and directing individuals affected by the disease to the wealth of resources and assistance within our community.
The campaign toolkit is available in English and Spanish, and our resources are also in French and Italian.
If you would like to participate but require resources in any other languages, please get in touch with us at info@worldbladdercancer.org 
Together we can make a big difference for the bladder cancer patient community around the world!
To download a digital copy of the " World Bladder Cancer Awareness Month Toolkit ", see below.
Download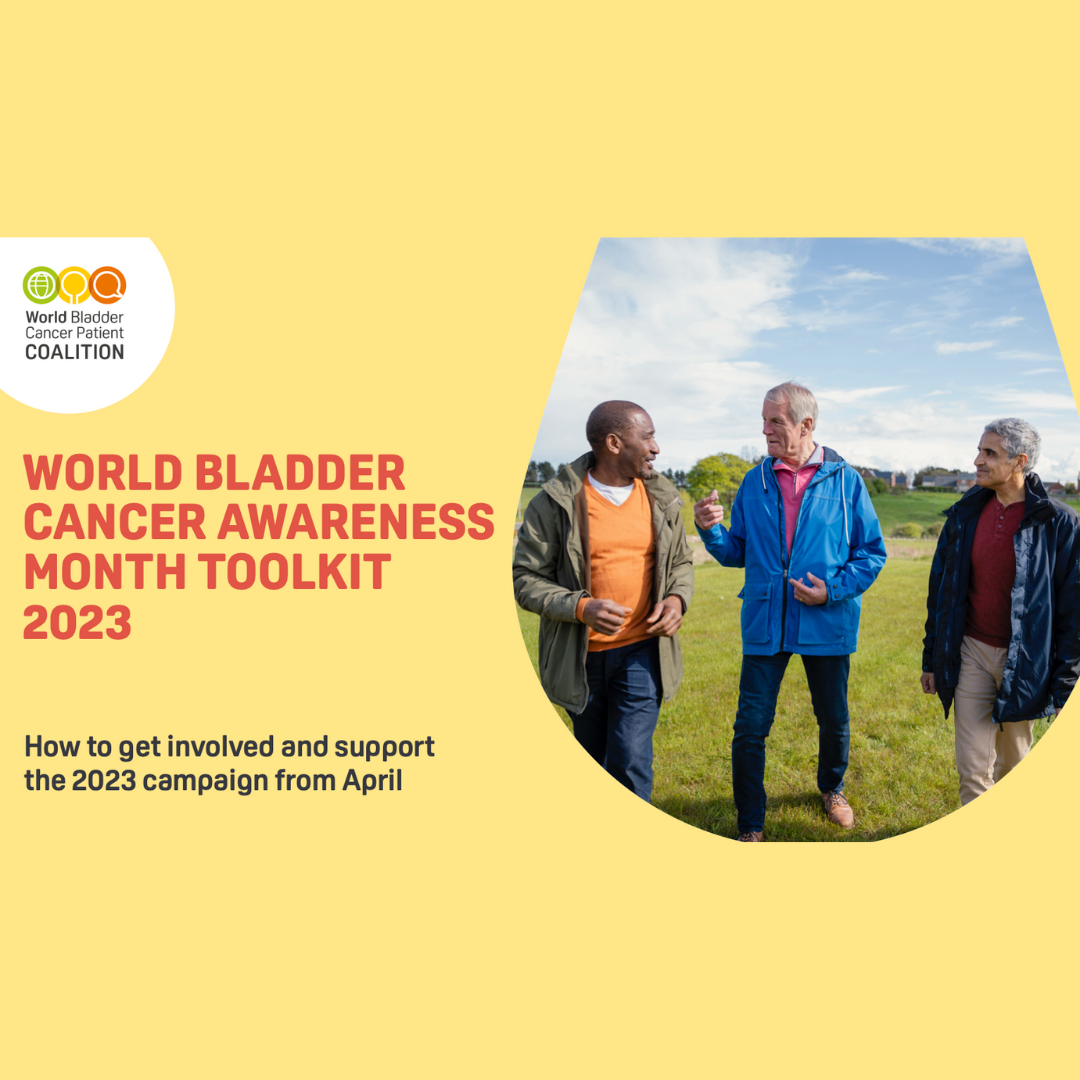 Related News & Events