Bladder cancer patient stories
Sharing patient stories is common across cancer care and serves as a powerful tool to raise awareness about the disease and to shed light on the patient experience. Patient stories have shown to positively influence healthcare system transformation over the years, and are a catalyst for more patient-centred care.
Equally, sharing personal stories about bladder cancer can be extremely helpful to others who may be going through the same thing. They can create a sense of community – making people feel less alone during a time that can be scary and isolating. For others who may be in an earlier stage of care, patient stories provide people with knowledge about what to expect throughout the entire care pathway.
Scroll below and read bladder cancer stories and share your own. We hope that they can provide you with useful information about different experiences with bladder cancer, and equip you with the knowledge needed to confidently manage your disease. You can find more from organisations close to you on our Our Network page.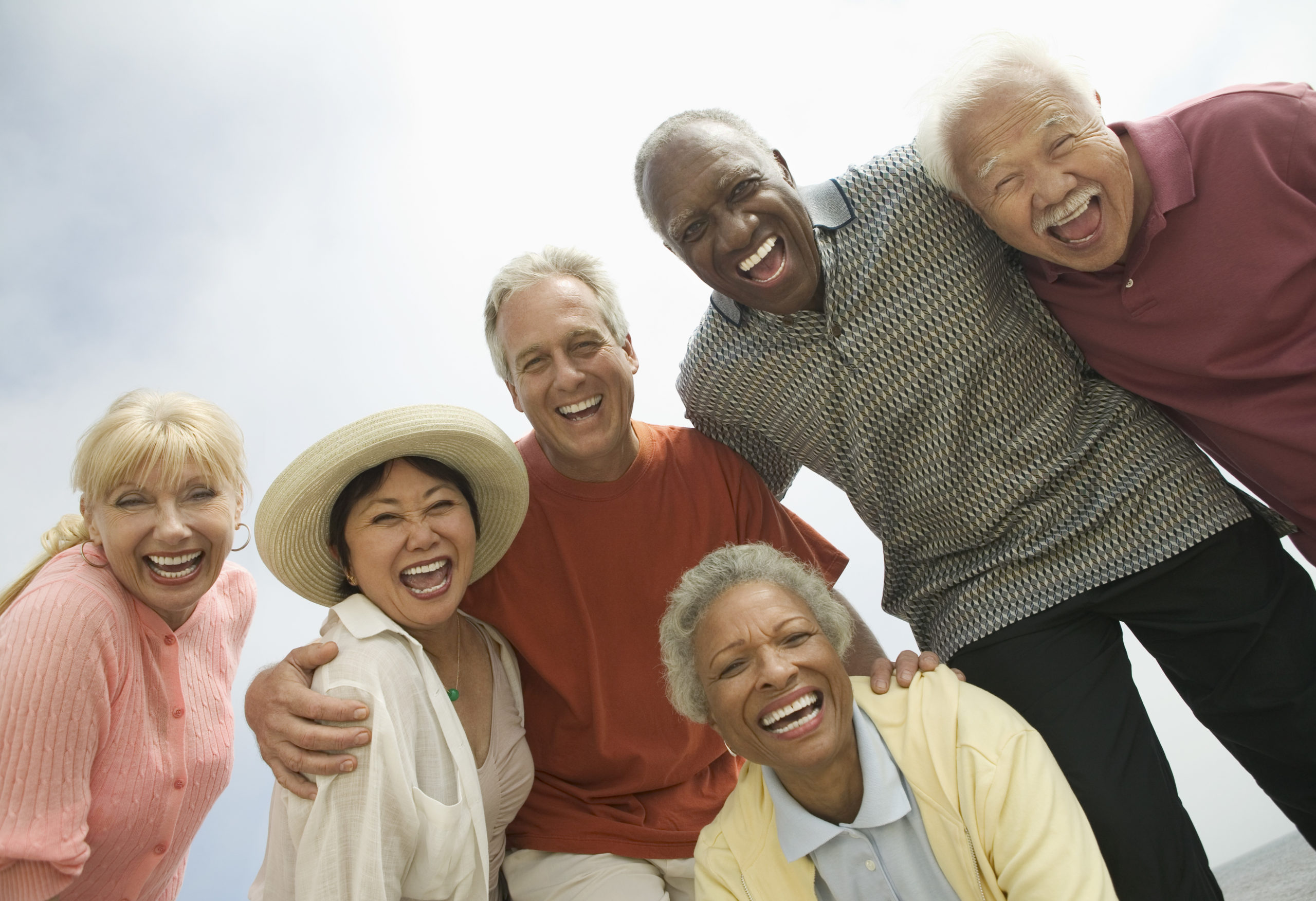 Read the stories of patients affected by bladder cancer
Reading patient stories can be very helpful when trying to make sense of other patients' diagnoses or bladder cancer journeys and your own. These bladder cancer patient stories can be very powerful in helping to raise awareness of bladder cancer and highlight the urgent need for new treatments, research and support for those living with the disease. We are grateful to everyone who has shared their bladder cancer story with us.
Share your story and help others facing a bladder cancer diagnosis. Fill in this form. 
I was mindblown when I found out that I had bladder cancer. I did not know how to react, it was very hard. My family still does not know yet. I'm waiting to finish my studies to find out if it metastasised or not.
When it all started, I had no symptoms, just some little bleeding in the urine, which according to my gynaecologist was due to a benign myoma in the endometrium. Besides that, I had no symptoms at all. I could work normally. The diagnosis came after I decided to change doctor: I went to a urologist because I felt that what my gynaecologist said was not correct. A sign, I put in a tampon for a urine culture and I bled just the same. Tests, ultrasound scans of the urinary system, cystoscopy and CAT scan of the abdomen. It took 1 year to reach the diagnosis which was bladder cancer.
What advice would you give to others who may be newly diagnosed with bladder cancer?
Wait for the best possible treatment.
This stock image is provided for illustration purposes.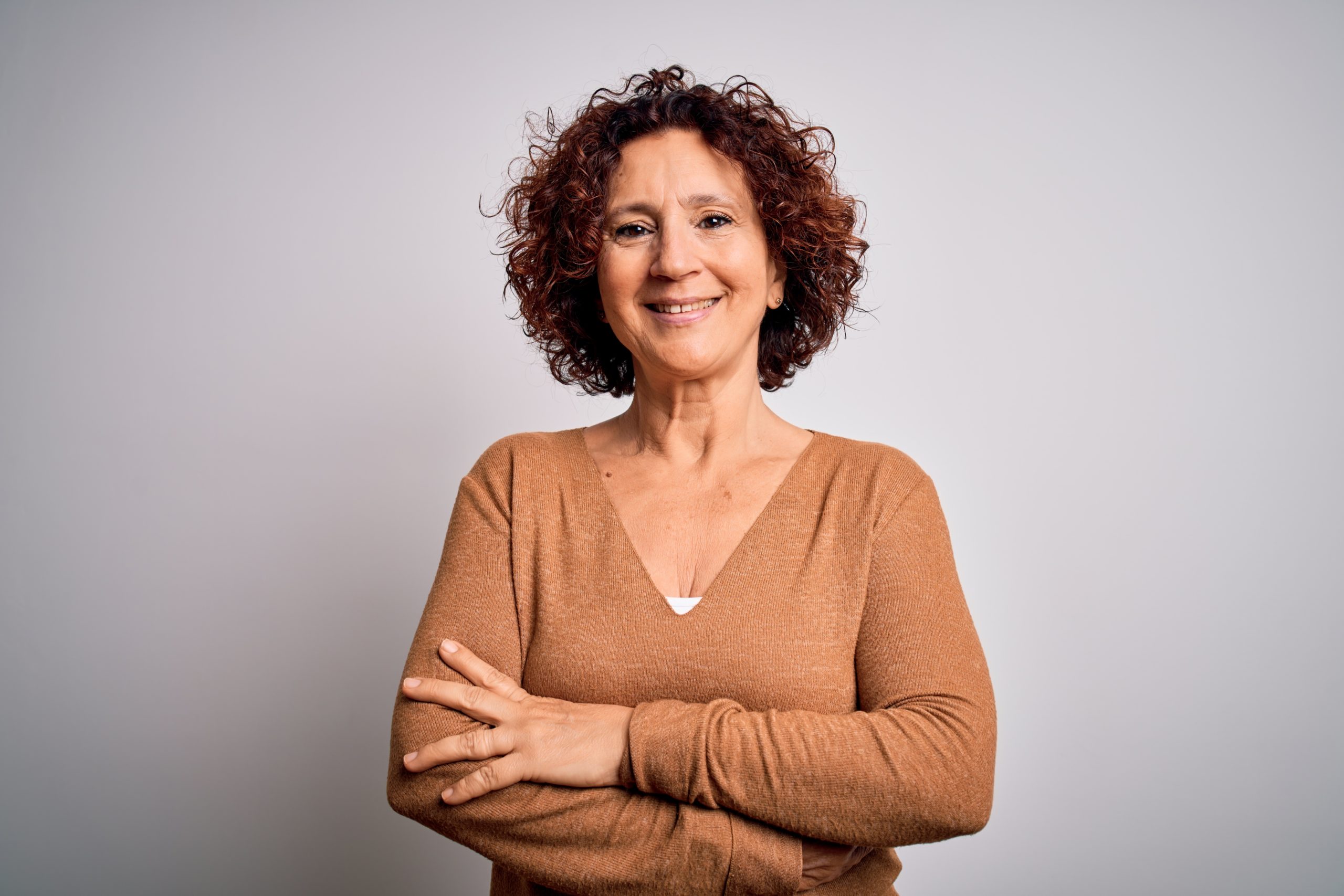 It has been a long journey. I completed my bladder removal in March 2022, and am still recuperating. Getting stronger every day but I'm not rushing myself. I am good with the ostomy bag but am trying to fix a hole in my incision and where a drainage tube was. It has been a struggle but I am doing my best. I also have breast cancer and have to get a new lump checked out. Pray for me.
You have to maintain positivity every single day. You can't let yourself get down and depressed. Stay strong!
What advice would you give to others who may be newly diagnosed with bladder cancer?
Get a second opinion and your insurance should cover it. Make sure you know every option available before you have surgery. I postponed it for a month while I got my mind wrapped around it.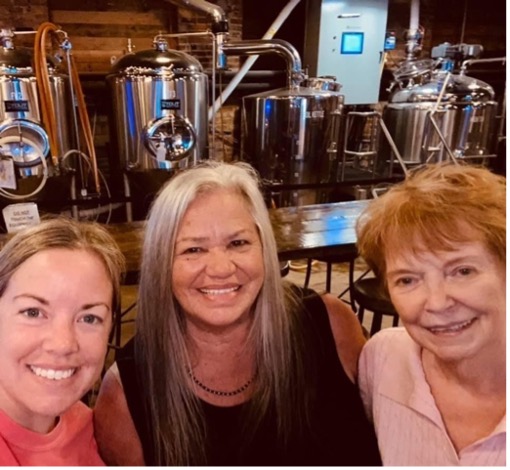 It was traumatic at first but when I realized the tumour had to be removed I remained calm and looked forward to surgery and treatment. My wife and daughter helped me cope with bladder cancer.
I never felt any pain or discomfort, then one day I urinated blood and clots. I was in shock, I thought it was something I ate. The bleeding continued throughout the day. The next morning I went to the emergency and they detected a mass in my bladder. Two days later I had a cystoscopy.
What advice would you give to others who may be newly diagnosed with bladder cancer?
As soon as you notice blood in your urine, head to the emergency, the sooner it is diagnosed, the easier it will be to treat.
This stock image is provided for illustration purposes.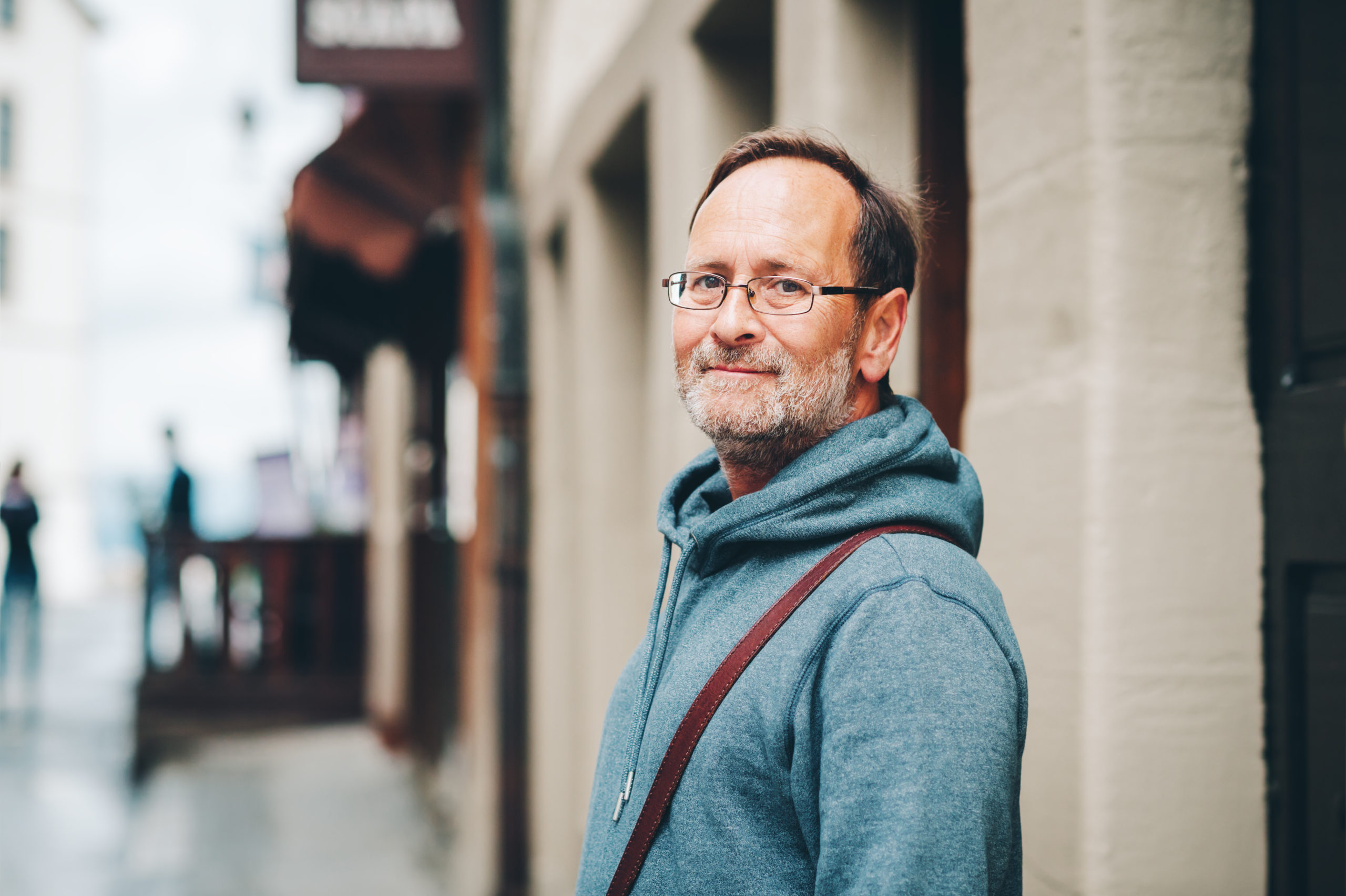 I was diagnosed with bladder cancer when I was 38. I had been experiencing urgency and blood in my urine for 10 months. I'm a mum of two young boys and being told I had cancer was devastating.
At the time, I was alone when I was told I had cancer due to covid restrictions. I was unable to have any face to face appointments prior to my diagnosis. I was having a cystoscopy and was told there and then that it was cancer.
What advice would you give to others who may be newly diagnosed with bladder cancer?
Be kind to yourself. Whichever way you feel is ok. None of us knows how we will feel when we are told we have cancer. The support I had from my family and friends kept me going, I will be forever grateful for that.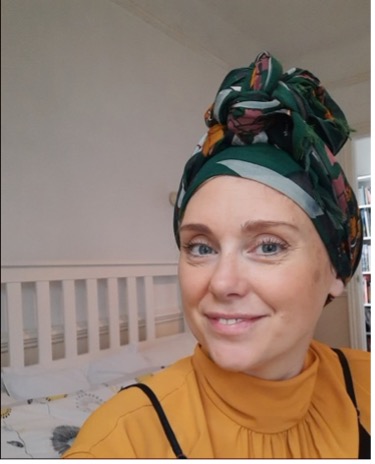 In July 2021, I had a UTI, and my GP gave me the usual dose of antibiotics; however, I still had pain in my lower tummy and back, plus when I went for a wee. After five sets of antibiotics, my GP finally sent me for an ultrasound. The ultrasound showed a polyp in my womb. They also looked at my bladder, but they could not see anything on the ultrasound. This was August 2021, so I went for a failed treatment to get a biopsy from my womb, which was very painful, but it may have saved my life as the tumour in the bladder started to bleed. I was shocked by the blood and back on the phone to the doctors but was told this was the polyp. I told them that it was in my pee. I was booked in for the polyp to be removed under general anaesthetic; however, I was already in A&E before the operation.
I remember it was the 4th of October, and I was bleeding so heavily that I thought something in my bladder had burst. The accident and emergency doctor was excellent, and I guess he did save my life. He sent the sample off, and in 48 hours, my doctor called and referred me to a bladder specialist. He even said, 'it was a good job you kept on'. I will never forget the 26th of October when I saw the tumour. I had to go alone, and I just cried in the car afterwards. I was in shock. Everything moved very quickly, with CT scans, blood-test etc. And then there was the cancellation of our fantastic holiday after two years to Barbados, again. My TURBT was booked for the 16th of November. I was back in the hospital only a couple of weeks after the polyp was removed. They removed a 2cm tumour, aggressive and ready for a fight. I recovered quickly and felt fine. I got home to see my discharge notes say, 'Secondary metastasis cancer'. Cancer had not even been mentioned, and I was in shock. I called my doctor the next day, and he told me, "Don't worry", but of course, I was worried like hell. I was sure I was going to die! Dr Google told me that! My cancer spread straight away.
On December, my husband and I went to see a nurse; everyone kept telling me that nurses don't give bad news. But I was told I had muscle-invasive bladder cancer, which had already spread. I cried for two days. All very small but still secondary cancer. Something you can only hope will stay stable. I went from having a polyp to advanced bladder cancer in 1 month. I started my chemo journey in January 2022. My oncologist is fantastic, and I love him; he is so positive even when I am not. After a heart scan, I had my first cycle, and it was hard. The first session was eight hours, followed by a 2-hour session for one cycle a week later. Eight hours of chemo is hard, and I was floored, but I got up every day, showered and sorted myself out. Maybe a few naps. I had my next session in February 2022, so the break lets me feel a bit more human. Everything tasted terrible, I had a bad cough, and my back was hurting, but all that seems to have passed now after some antibiotics, and now my doctor rings me almost weekly. I also got terrible indigestion, which again some miracle tablets sorted out. I must make sure I take the meds on time, and my husband is doing his best with a busy job to cook for me and clean.
I have amazing friends and support with my husband and adult daughter nearby. I have my down days as it is hard for me as a fitness instructor. My last fitness class was in December 2021, and now it takes me a while to walk up the stairs, but I am getting into a pattern of going for a walk every morning and doing some easy Pilates for my back. am scared, but I am a fighter, so watch this space!
What advice would you give to others who may be newly diagnosed with bladder cancer?
Do not read Dr Google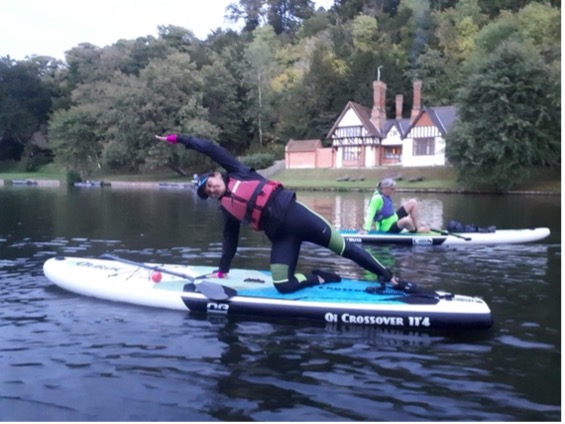 I was having UTI symptoms when I started seeing blood in my urine I was seeking out doctors and answers. I kept getting told I had a UTI and was given antibiotics. In less than a year I went from symptoms to having a stage 4 tumor removed.
I was misdiagnosed more than once. When I finally got a cancer diagnosis the cancer institute did not want me to start chemo because I didn't have insurance.
What advice would you give to others who may be newly diagnosed with bladder cancer?
Get as many second opinions as necessary and don't stop until you are heard. You are your own best advocate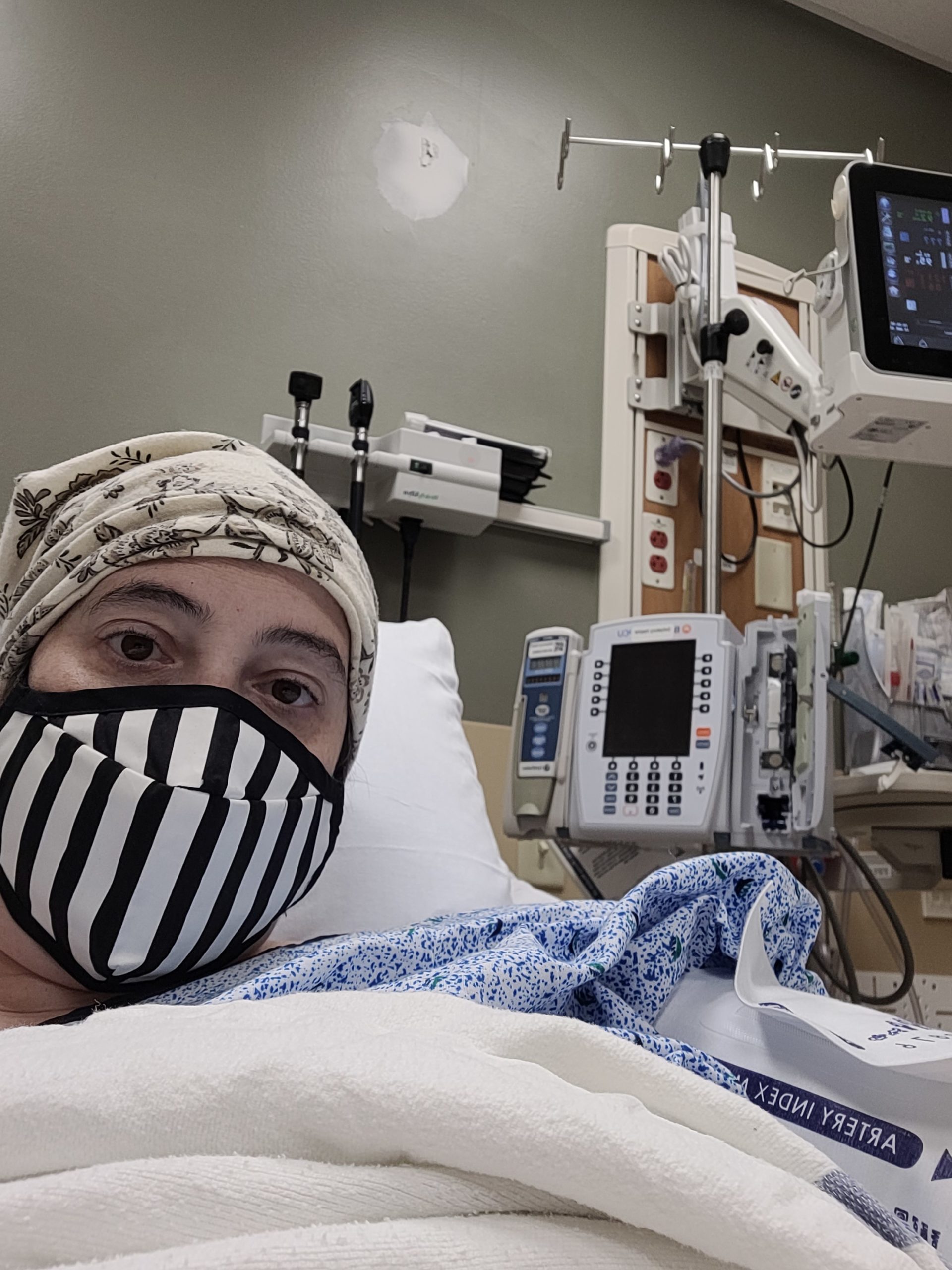 In April 2021 dad went to his GP as he was urinating blood. An ultrasound determined the presence of bladder lesions and he was immediately referred to a urologist. A biopsy in June 2021 confirmed dad had bladder cancer that penetrated the muscle. A very aggressive small cell carcinoma. The urologist consulted an oncologist who stated that the best course of action would be to have a combination of chemotherapy and radiotherapy treatment. Bladder removal was out of the question.
Dad completed his treatments in November 2021 and a further scan revealed lesions on his liver. The cancer was spreading and dad was booked for more scans soon after. Dad could not go through with it as he started to have severe back pain and could not lie down for the scan and strong pain killers and muscle relaxants did not ease his pain.
On March 2022 dad was admitted into palliative care due to his rapid deterioration. He slept in a sitting position for several weeks. Dad was becoming confused and the oncologist suspected that the cancer had spread to his brain but due to the pain he refused scans. On April 2022 dad finally had a lumbar CT (incomplete agony), but he could not sit through further tests, revealing the cancer had spread to his spine that caused several fractures causing his pain. Dad became unresponsive from 9 April 2022 and sadly, he passed away on 17 April 2022. Dad was 78.
This stock image is provided for illustration purposes.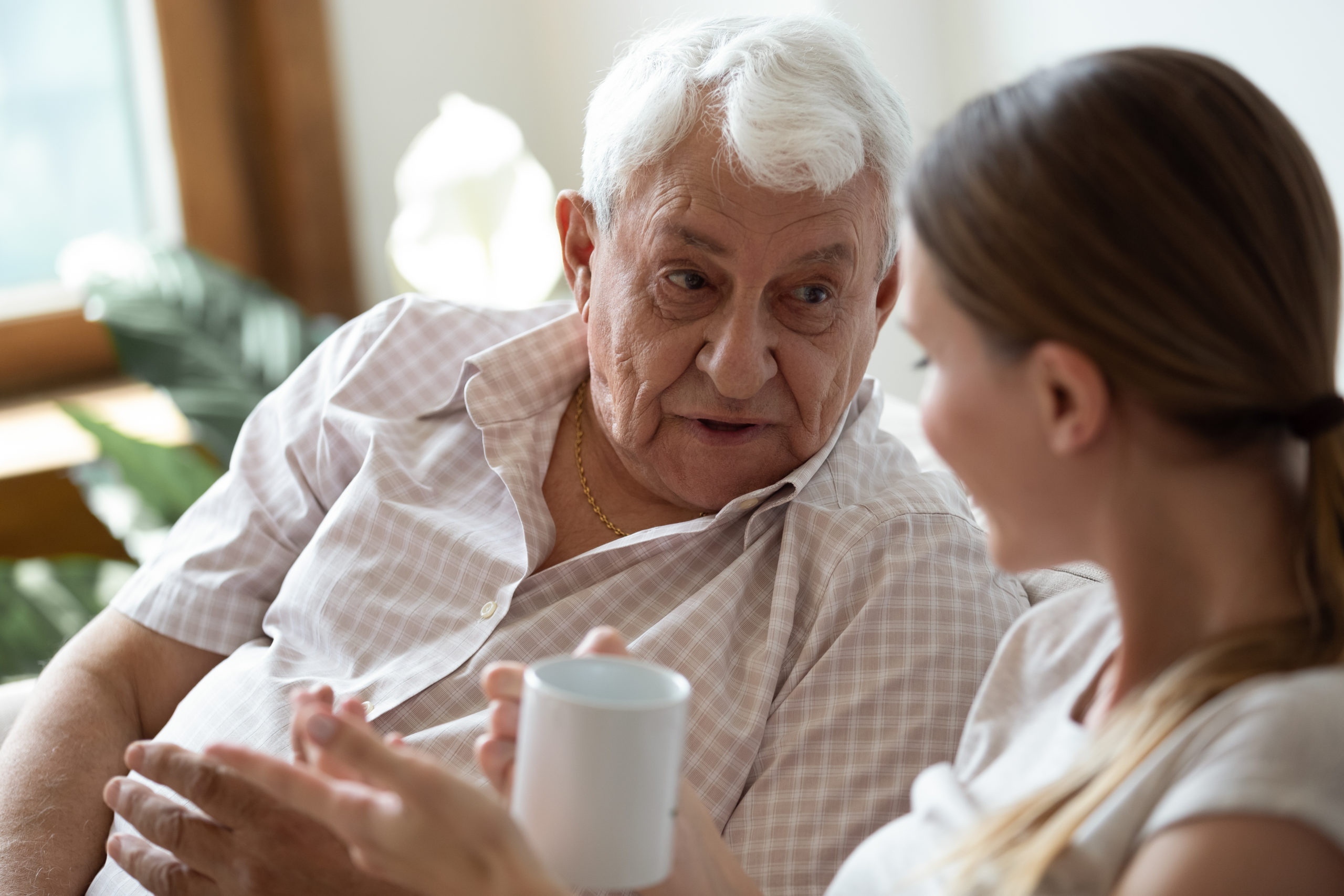 Receiving the diagnosis was a very scary experience for me. I had no signs or symptoms of bladder cancer, to begin with. In December 2020, I went to the hospital because of a kidney stone and got diagnosed with bladder cancer, as they found a tumour. The tumour was muscle-invasive at this time, so the doctor started me on Bacillus Calmette-Guerin (BCG) treatment. After my first round of BCG, they had to remove two more tumours, and I then had a second round of BCG during the summer of 2021. In November 2021, I had a cystoscopy that was clear, and I had some maintenance BCG in February 2022. Just in April of the same year, I had a second clear cystoscopy. I have been in really good health since the diagnosis, nothing has changed there, and I will just keep battling.
I had no signs or symptoms of bladder cancer, so needless to say it caught everyone off-guard. It was also very surprising to get the diagnosis because of no symptoms. The only reason why they found my tumour when they did was because of the CT scan for my kidney stone.
As a family, we all stayed very positive, and I am so grateful for all the support they have given me.
What advice would you give to others who may be newly diagnosed with bladder cancer?
Stay positive, have a good diet, and exercise. That has helped me during my bladder cancer journey.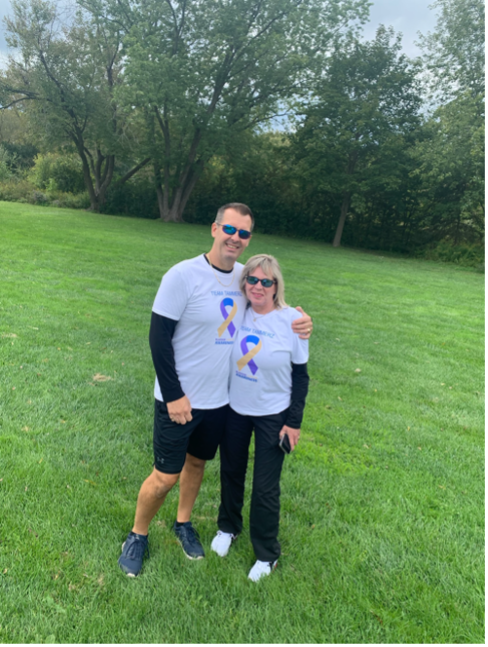 I was diagnosed at the beginning of the Covid-19 pandemic. Not a great time. I went through testing, procedures, and diagnosis alone or via phone. Everything felt extremely unsafe, more than just worrying about Covid as everyone was. Scared but everyone was scared so it wasn't easy to talk about my troubles. Difficult for my adult daughter as she wasn't able to come with me.
I was fortunate that I had some blood in my urine. This was post-menopausal so something I thought I should get checked out. I thought that it could be a hormonal issue. I had a pelvic exam, then an ultrasound, then a vaginal ultrasound, then another ultrasound, then sent to a urologist specialist, where I had a CT scan, then MRI, then TURBT, and another CT scan… then I was diagnosed with plasmacytoid bladder cancer which is a rare, aggressive variant. I was transferred to a top urologist surgeon and an oncologist. Started chemotherapy 3 months later (late due to Covid delays in hospitals), which was for 4 months. Then 6 weeks later I had a radical cystectomy, with a urostomy for life.
What advice would you give to others who may be newly diagnosed with bladder cancer?
Talk to others, Who have been through it. I was too isolated. I knew the information but I needed to know more about actually dealing with it. It was harder than I expected. But you do get through it. And it's okay.
This stock image is provided for illustration purposes.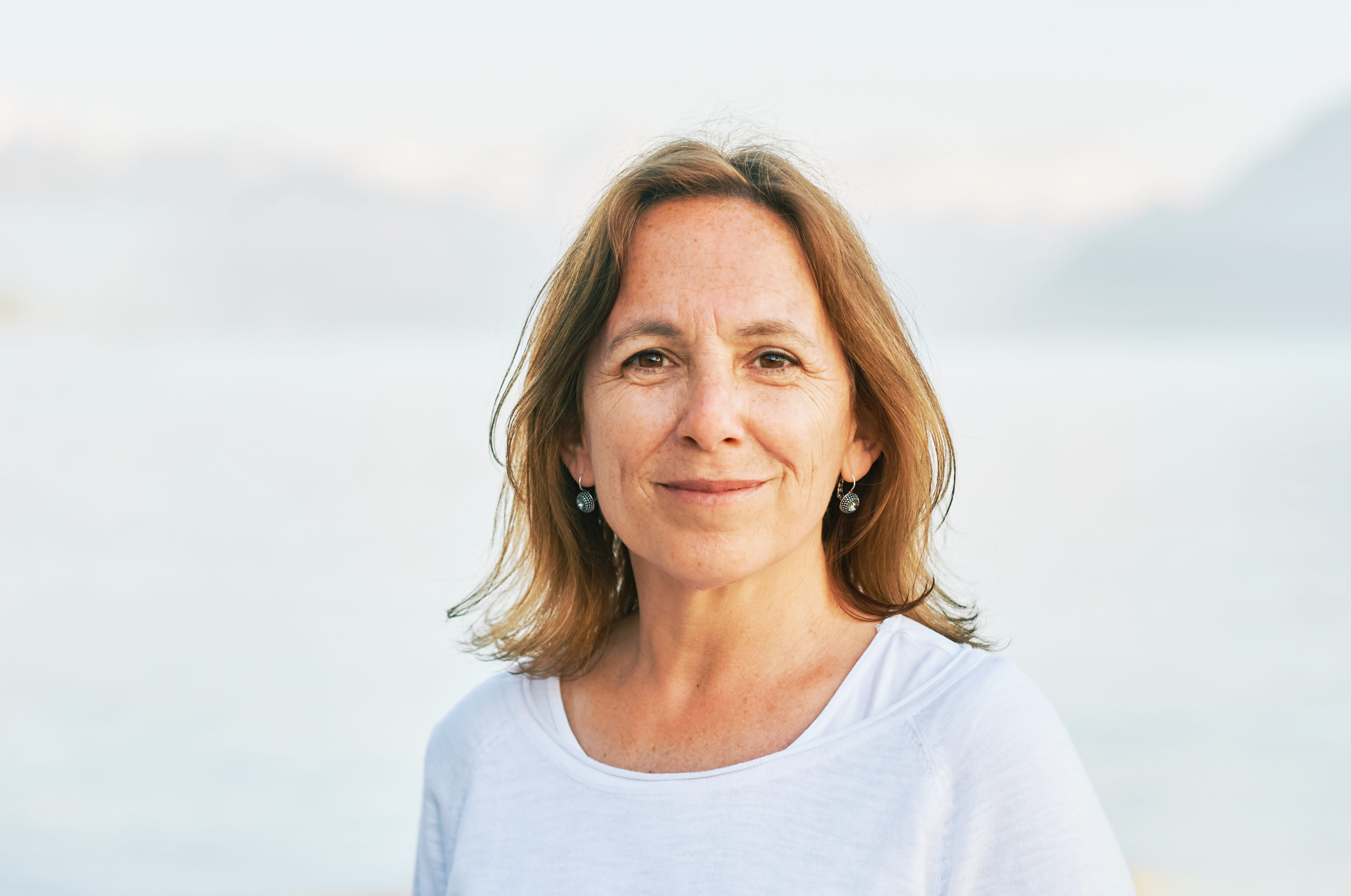 Suffered for months before diagnosis, doctors kept treating me for bladder infections and did not take my symptoms seriously until I started to demand more tests. I knew something was going on inside my body that needed much more attention than another round of antibiotics. I was a new mom, it was hell. Finally got a diagnosis, and had my first turbt. It came back less than 2 years later. Had my second turbt. Currently in Bacillus Calmette-Guerin (BCG)treatment.
I experienced constant bladder cancer infections. Debilitating discomfort to the point I was missing time from work, and family gatherings, it was affecting my ability to be present for my child. Way too many rounds of antibiotics. Blood in the urine. By the time I had my surgery (which ended up being an emergency procedure) my urine had so much blood in it you couldn't see through the cup. It took way too long for a diagnosis because it's not 'statistically common' for a 27 year old female to develop bladder tumors. I was overlooked and dismissed for an unsettling amount of time. Until I started to not take no for an answer and demanded to be taken seriously.
What advice would you give to others who may be newly diagnosed with bladder cancer?
To get the treatment you may need and reevaluate your lifestyle and diet. Consider what you put in and around your body.
This stock image is provided for illustration purposes.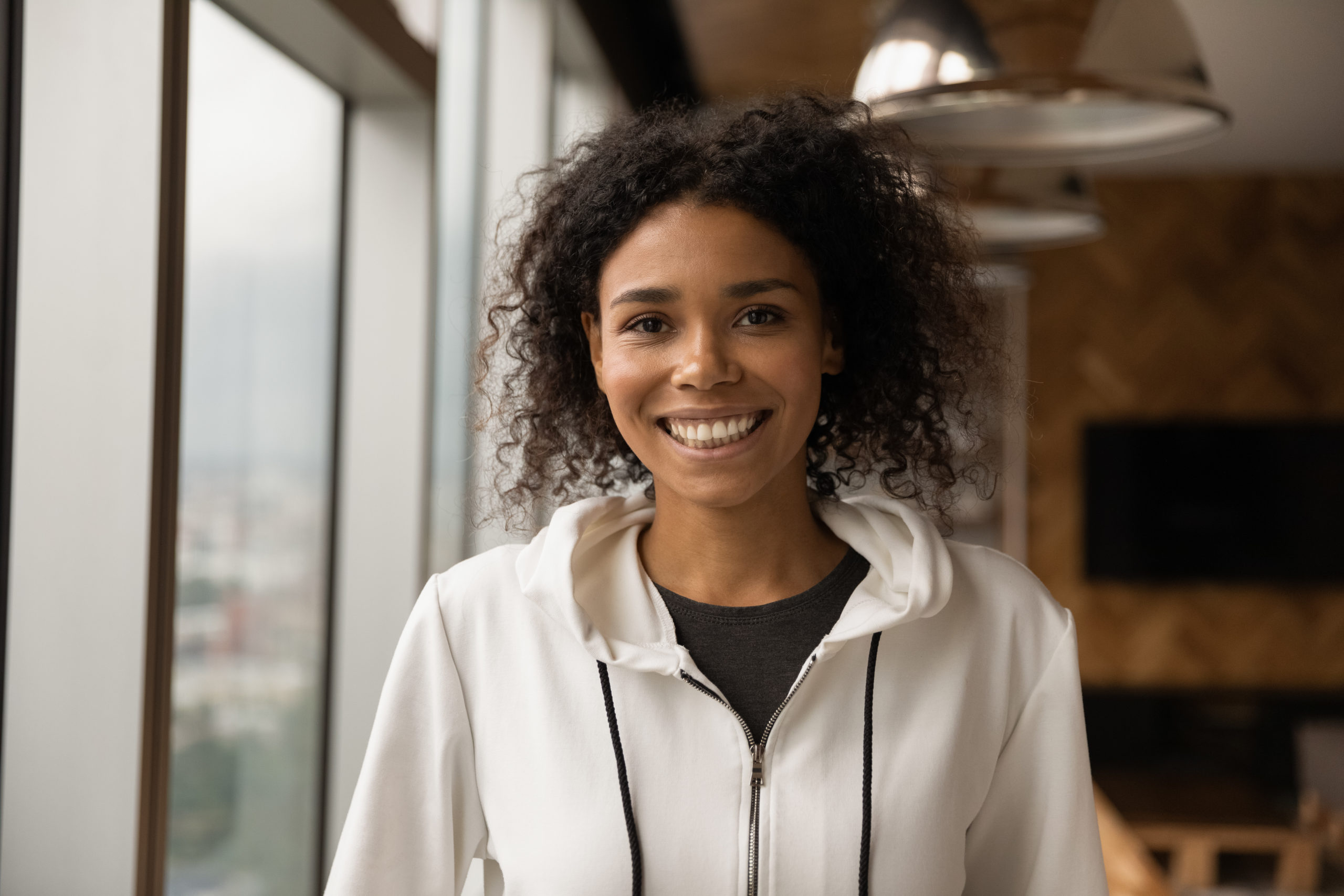 One minute I was firing on all cylinders. I had only joked with a Dad a few weeks earlier about being indestructible!  Then in a very short space of time, my world was falling apart as my health became the only thing on my mind.  Bladder cancer and prostate cancer will do that to you!
In October 2011, just after my 56th birthday, I was diagnosed. Two stints in the hospital to remove the cancer, my bladder, my prostate and my seminal vesicles left me with a few challenges, to say the least. The two and a half years following my discharge from the hospital have been a roller coaster; the challenges of incontinence, bowel problems and major changes to sexuality have been tough.  Don't get me wrong … I am not complaining.  I had wonderful doctors and nurses who cared for me.  Friends and family were amazing with their support and help.  Today, I am cancer free.
You must take notice of your urine! My urine looked "different" for a few months before I peed bright red blood. If you have any worries about your urine, your GP can tell you on the spot, with a urine sample, if you might have a problem.
 What advice would you give to others who may be newly diagnosed with bladder cancer?
Everyone's journey is different. I lost my bladder. Many other patients manage to beat the cancer without this surgery.  The only "blanket" advice I can offer is that you – the patient – must drive your own healthcare. If things aren't going great – you've got to get on the front foot with your medical team. Your specialists, your GP, your nurses, and your physios are there to help, so ask.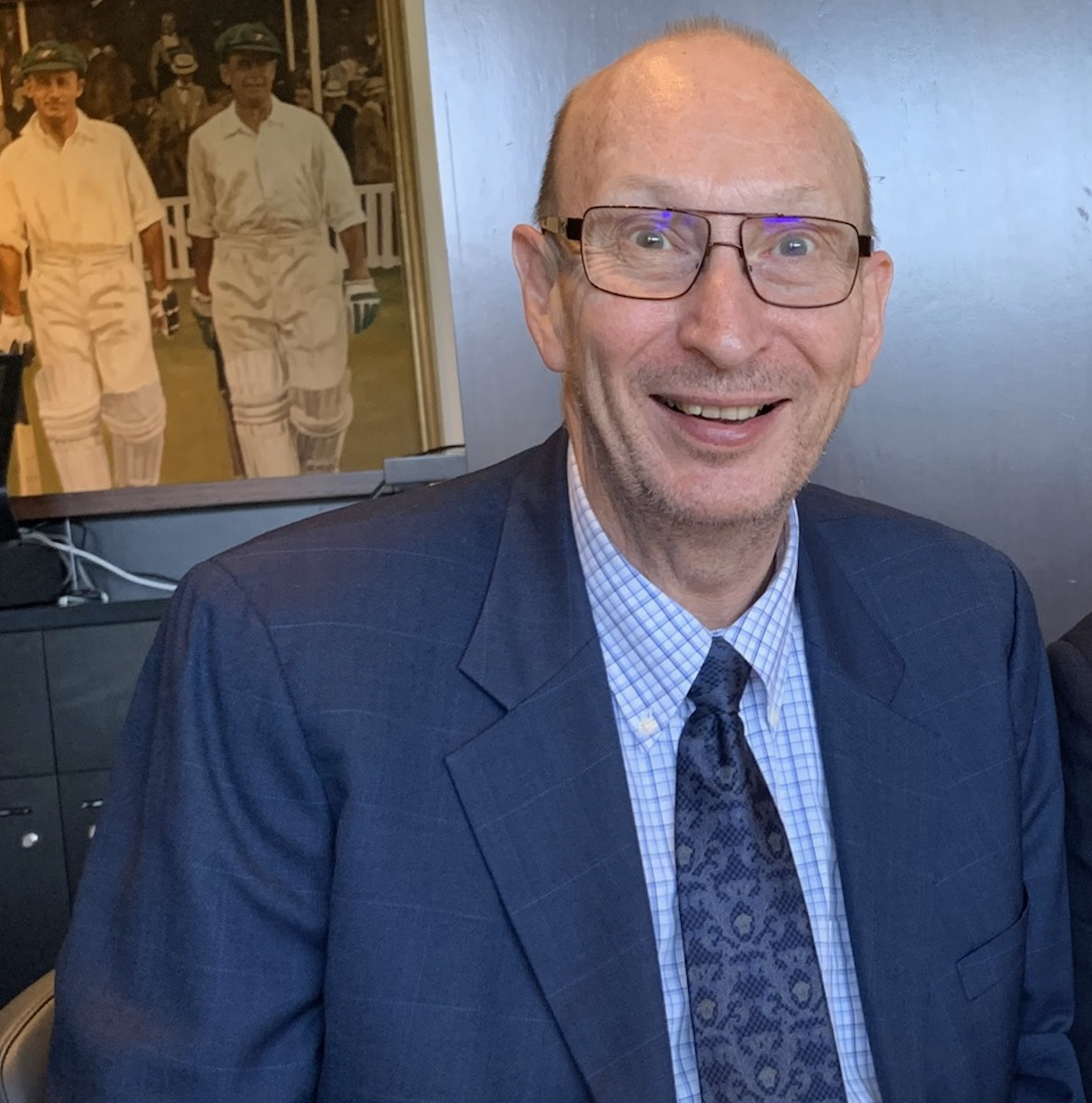 Bladder cancer patient videos
Watch the few selected videos below from bladder cancer patients sharing their journey.
From Australia, Helen a bladder cancer patient and survivor gives advice to women living with bladder cancer
Susan, bladder cancer patient advocate discusses the different useful services to provide to bladder cancer patients
Hear from Anita, bladder cancer patient advocate in Norway sharing her bladder cancer journey
Previous
Next
From Australia, Helen a bladder cancer patient and survivor gives advice to women living with bladder cancer
Susan, bladder cancer patient advocate discusses the different useful services to provide to bladder cancer patients
Hear from Anita, bladder cancer patient advocate in Norway sharing her bladder cancer journey
Previous
Next