9 January 2023
.
Brussels
,
Belgium
NEWS
WECAN Activity Report summarises achievements of 2022
The Workgroup of European Cancer Patient Advocacy Networks (WECAN) serves as a platform for cancer patient organisations to collaborate, learn, and align to strengthen European patient advocacy. WECAN now brings together over 20 umbrella cancer patient advocacy organisations active in Europe. The World Bladder Cancer Patient Coalition has been a committed member of WECAN since 2020.
WECAN has recently launched its 2022 Activity Report. In the report, you will learn about WECAN's achievements last year and the collective efforts of the community to strengthen cancer patient advocacy. 2022 has been particularly challenging for the European cancer patient community. Over two years, the pandemic left traces on cancer treatment, care, mental health, and cancer research. On the other side, the Ukraine war created an unprecedented humanitarian crisis where many cancer patients needed urgent support.
The WECAN community faced all those challenges and undertook key programmes to strengthen the cancer patient community, engage in research, address key policy issues, generate evidence, and work with healthcare stakeholders.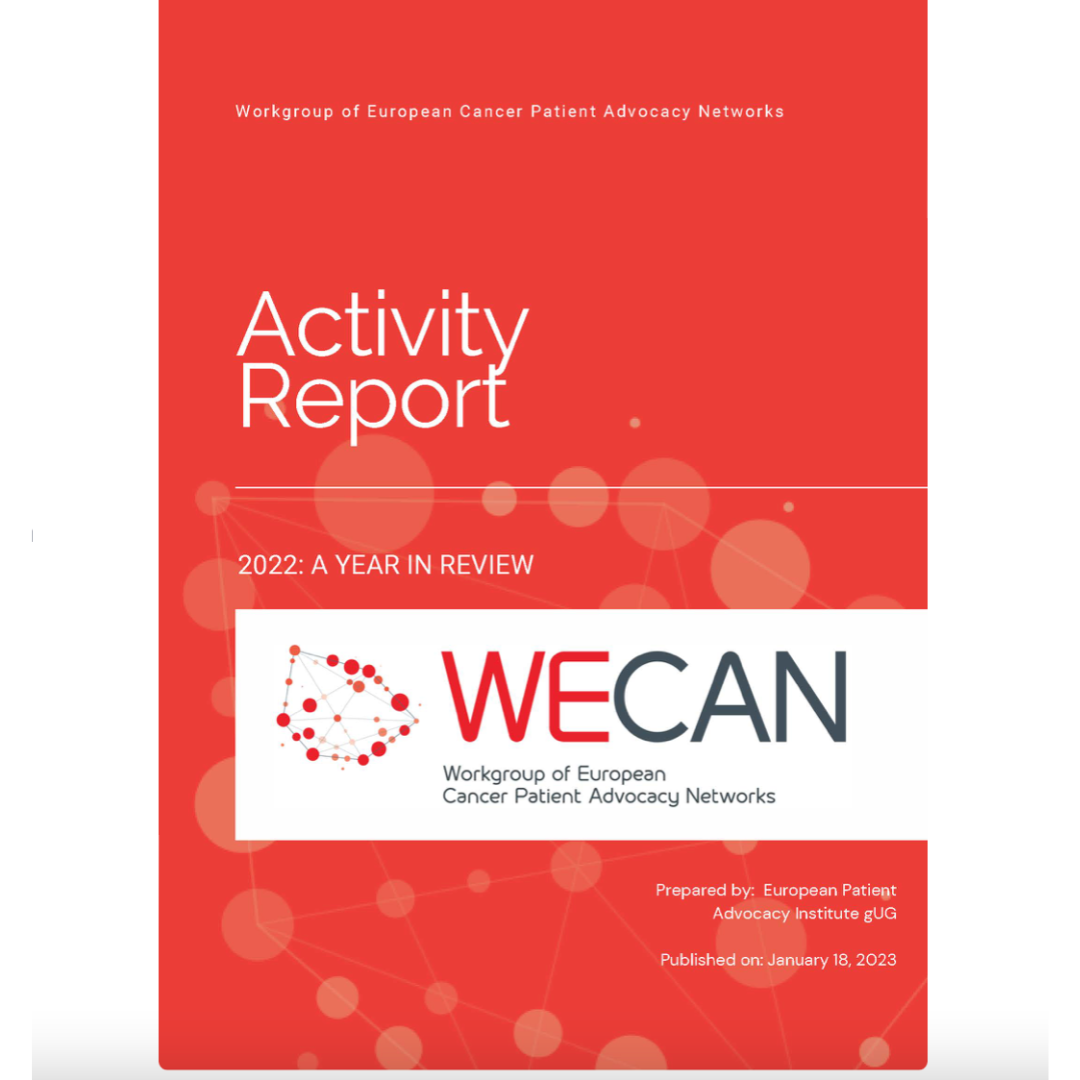 Related News & Events