31 October 2022
.
Brussels
,
Belgium
NEWS
October newsletter is out!
This October edition of the World Bladder Cancer Patient Coalition newsletter features the latest news from the bladder cancer community around the world. In particular, we focus on the launch of the Turkish edition of the Start-up Guide for bladder cancer patient groups, the World Bladder Cancer Patient Forum recording, our annual report 2021 and BEAT Bladder Cancer Australia joining our coalition.
Other topics featured in this edition of our newsletter:
8th Annual World Cancer Series: Europe
BCAN's 2023 Walk to End Bladder Cancer
Bladder Cancer Canada's volunteer awards
World Cancer Congress 2022
Bladder Cancer Awareness Month report 2022
ESMO 2022
World Mental Health Day 2022
If you haven't yet, make sure to subscribe here to our monthly newsletter. We will keep you updated about the upcoming activities, events, and latest developments from the bladder cancer community.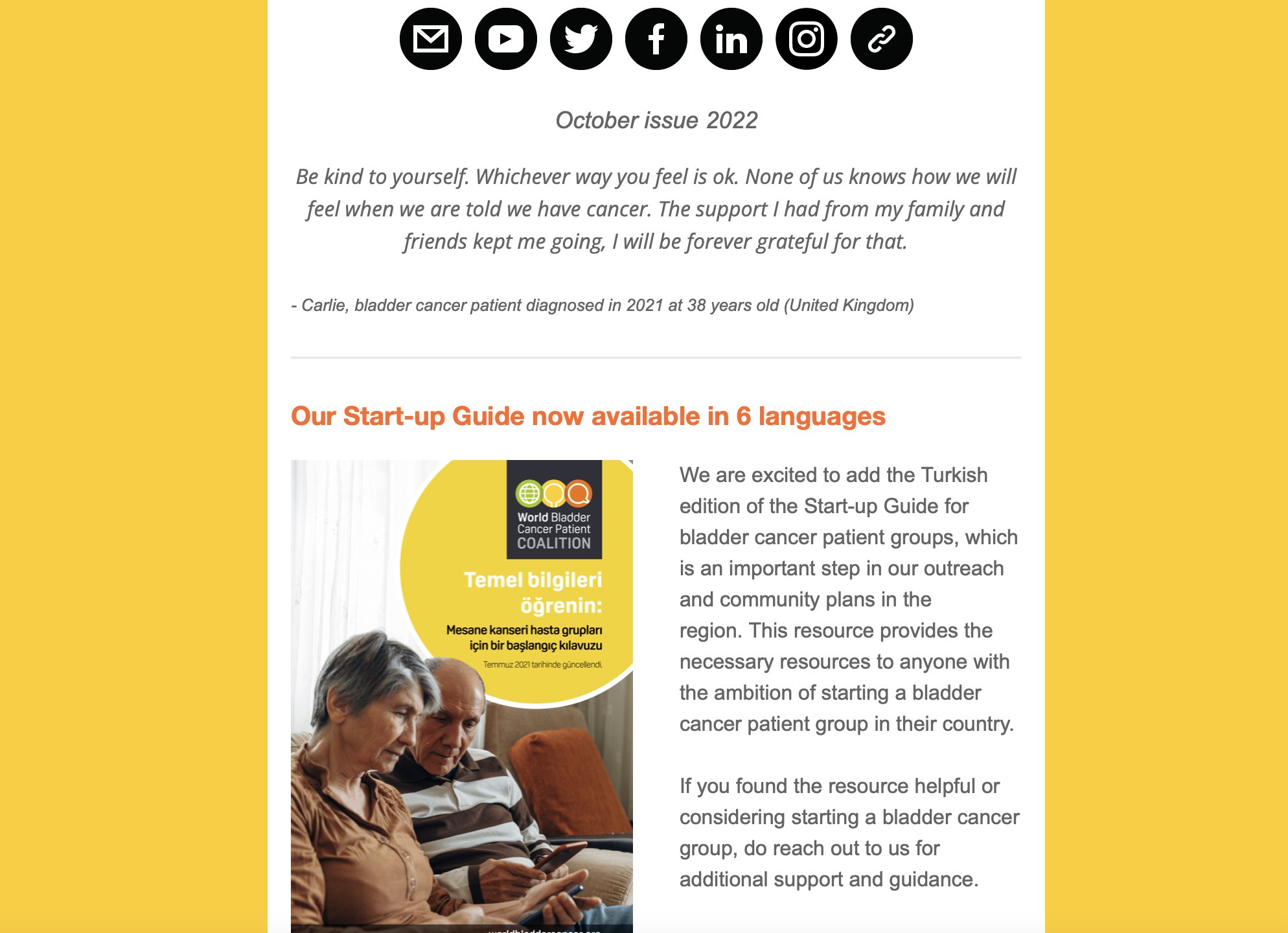 Related News & Events