4 February 2022
.
Brussels
,
Belgium
NEWS
Together let's close the gap in cancer care -World Cancer Day!
On the occasion of World Cancer Day on February 4, 2022, the World Bladder Cancer Patient Coalition (WBCPC) is proud to join the international cancer community efforts. Jointly we advocate for greater access to care for marginalised populations and closing the gap in cancer care worldwide.
"Close the care gap" is the theme of the new three-year campaign for World Cancer Day, one of the most important health awareness days in the year led by the Union for International Cancer Control (UICC) to promote greater equity in health care provision for all populations.
World Cancer Day is an opportunity to raise awareness about bladder cancer too. Over 500,000 people are diagnosed with bladder cancer around the world each year. Yet, bladder cancer awareness remains low when we look at patient experiences. Around half or so patients hear about bladder cancer for the very first time at diagnosis. There is a real need to continue the conversation and raise awareness. Informed and empowered patients can demand better care, alongside strong bladder cancer patient groups there to provide support and information.
«Strong, empowered patient groups are essential to close the care gap in bladder cancer care. That's why we focus our efforts on supporting patient advocates in starting a group in their communities.
Alex Filicevas, Executive Director of the World Bladder Cancer Patient Coalition
The WBCPC developed a Start-up guide for bladder cancer patient groups, to support and inspire these young groups. The guide is a step to ensure that national and local bladder cancer patient support groups and organisations are strong enough to support people affected by bladder cancer. In addition, help them create awareness and advocate for better diagnosis, access and care closing the care gap in their communities.
This year, the UICC World Cancer Day campaign exposes significant barriers related to socioeconomic factors. These often prevent many people from accessing life-saving prevention services, diagnostics, treatment, and care. These barriers are due to cultural contexts, geographical location, gender norms, income, and education levels. Discrimination or assumptions based on age, gender, sexual orientation, ethnicity, disability, and lifestyle also play a part. They lead to wide discrepancies in the risks of developing and surviving cancer.
For more information about World Cancer Day, please visit: www.worldcancerday.org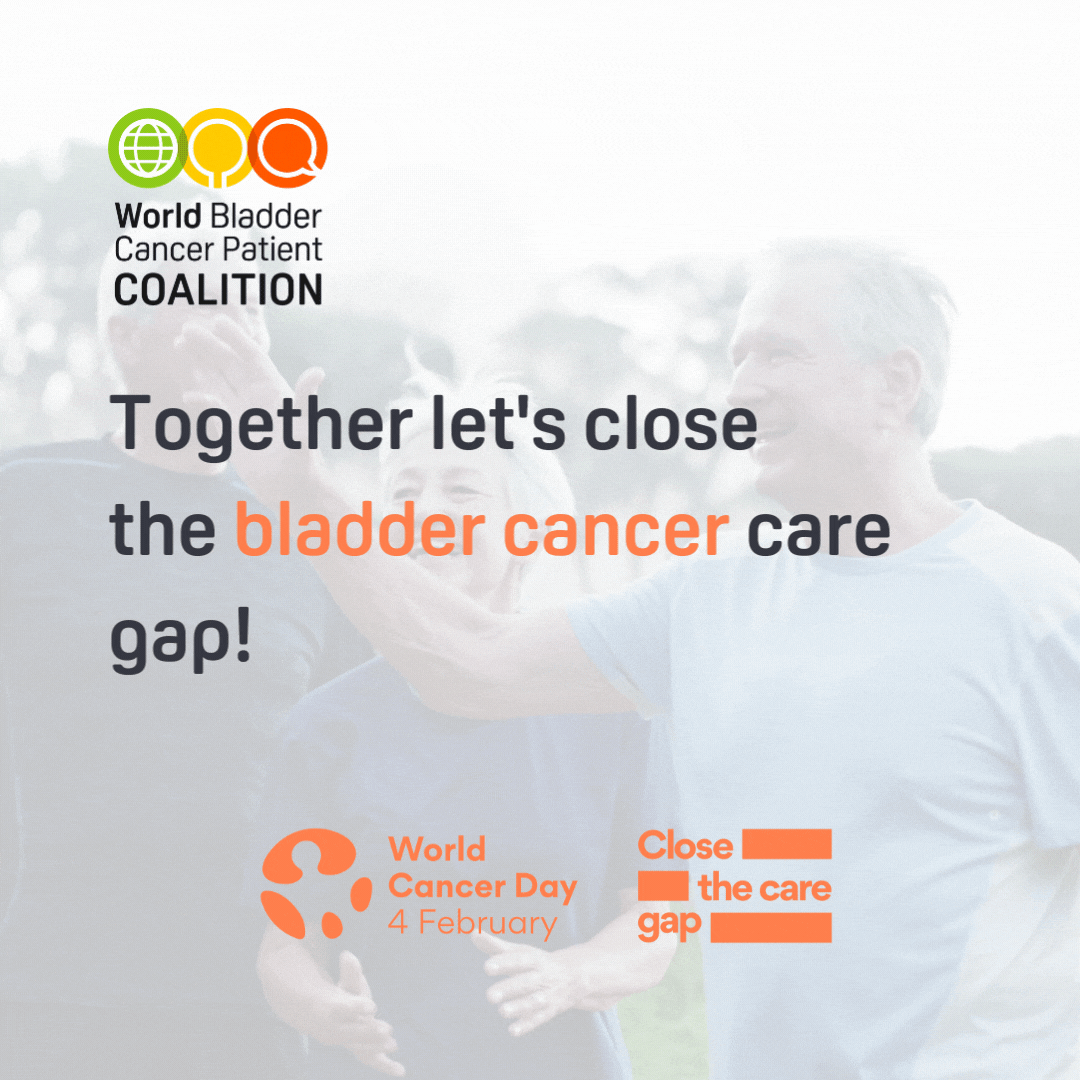 Related News & Events