28 September 2023
.
Brussels
,
Belgium
NEWS
EU White Paper on Bladder Cancer launched
The World Bladder Cancer Coalition (WBCPC) published a White Paper on Bladder Cancer together with the European Association of Urology. This policy-oriented document outlines a number of policy recommendations to take advantage of existing legislative opportunities in the European Union and opportunities for policy change in the future. Launched in the European Parliament on September 25th, the White Paper on Bladder Cancer aims to bring greater policy attention to impact of bladder cancer in Europe.
Bladder cancer is the 5th most common cancer in Europe. Despite having one of the highest lifetime costs of any cancer, the research funding is among the lowest. This has led to an alarming stagnation in the availability of diagnostic tools that negatively impact the prognosis and treatment options of bladder cancer, and complex pathways for patients to navigate their journey.
Considering the upcoming 2024 European Elections and the learnings from Europe's Beating Cancer Plan, the joint WBCPC and EAU White Paper on Bladder Cancer aims to inform the policymakers in Brussels and the Member State capitals to consider an EU agenda with more ambitious policy actions targeting neglected cancers, such as bladder cancer, and close the cancer care gap by supporting awareness and education and ensuring access to high-quality diagnostic tools, care and treatment.
With a united effort not only at the EU level but on a global scale, the policy recommendations that were drawn can be used as a catalyst for progress, reducing the impact of bladder cancer and improving the lives of people affected by the disease.
Download White Paper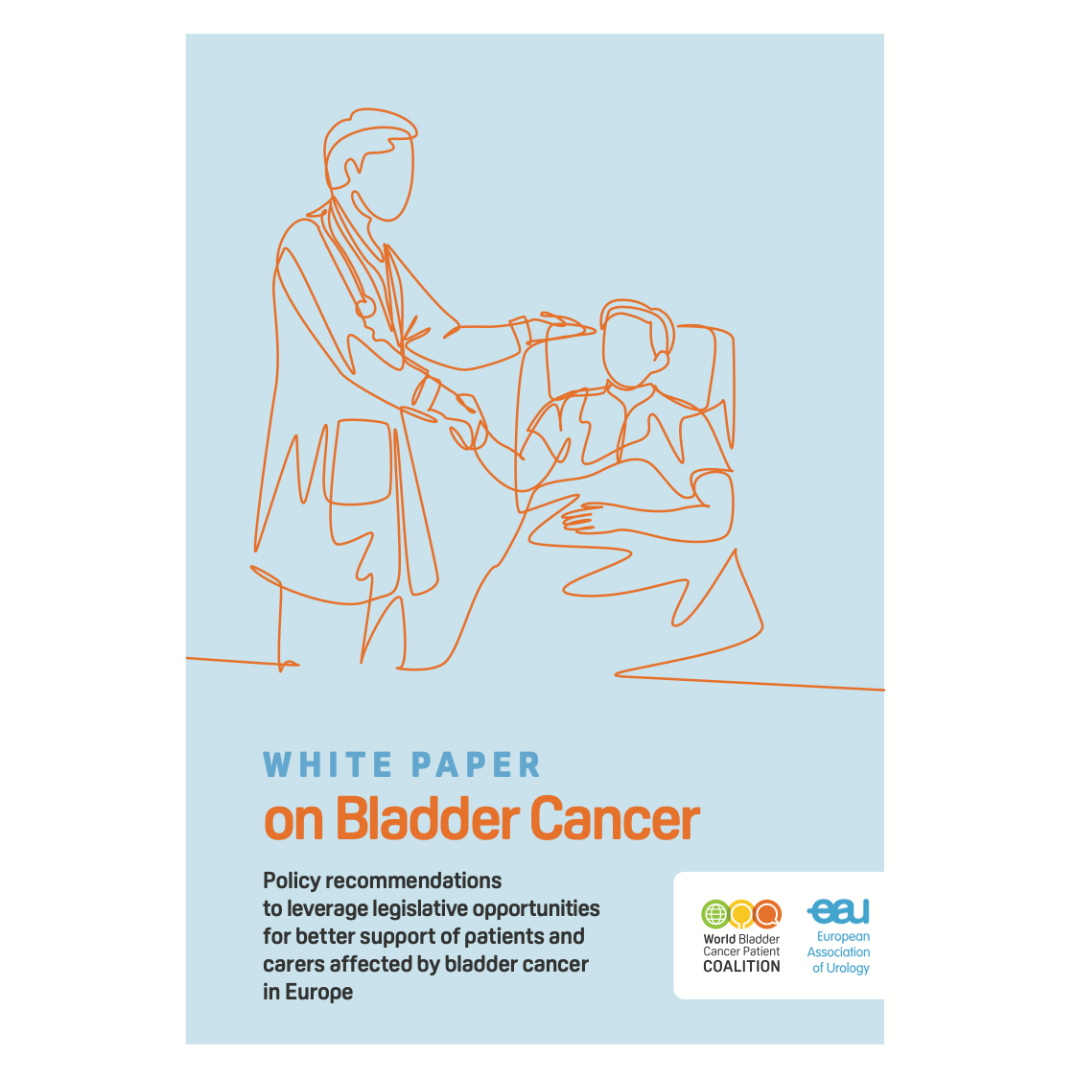 Related News & Events