13 April 2023
.
Brussels
,
Belgium
NEWS
In conversation with BEAT Bladder Cancer Australia
We have recently welcomed to the World Bladder Cancer Patient Coalition family the BEAT Bladder Cancer Australia, a Sydney-based national bladder cancer patient group. The charity was created in 2018 by Adam Lynch after his wife Anna sadly lost her battle with bladder cancer in 2017. Anna inspired Adam to form BEAT; a volunteer-led patient advocacy charity to help raise awareness of bladder cancer, and to provide information and support to those touched by bladder cancer.
 BEAT Bladder Cancer Australia mission works to:
Increase community, general practitioner and health professional awareness and education
Provide support services to the bladder cancer community
Steer and advance bladder cancer research, diagnosis and treatment options
«In Australia, bladder cancer is the 11th most commonly diagnosed cancer with over 3000 people diagnosed every year. Sadly, bladder cancer is one of the very few cancer for which the survival rate has been decreasing over time. This is why BEAT was founded as we want to raise awareness and provide information and support to patients in Australia.
Adam Lynch, President and Founder of BEAT
We invite you to learn more about BEAT and watch the wonderful conversation between WBCPC Executive Director, Alex Filicevas and Adam Lynch regarding the story and mission of the charity, the bladder cancer situation in Australia, some advice for anyone who wants to start a patient support group in their country and many more.
The World Bladder Cancer Patient Coalition now unites 15 patient groups in 10 countries, and we welcome new and established bladder cancer groups to join our community. If you have any questions, would like to learn more, join our coalition or start your own bladder cancer patient group, email us at info@worldbladdercancer.org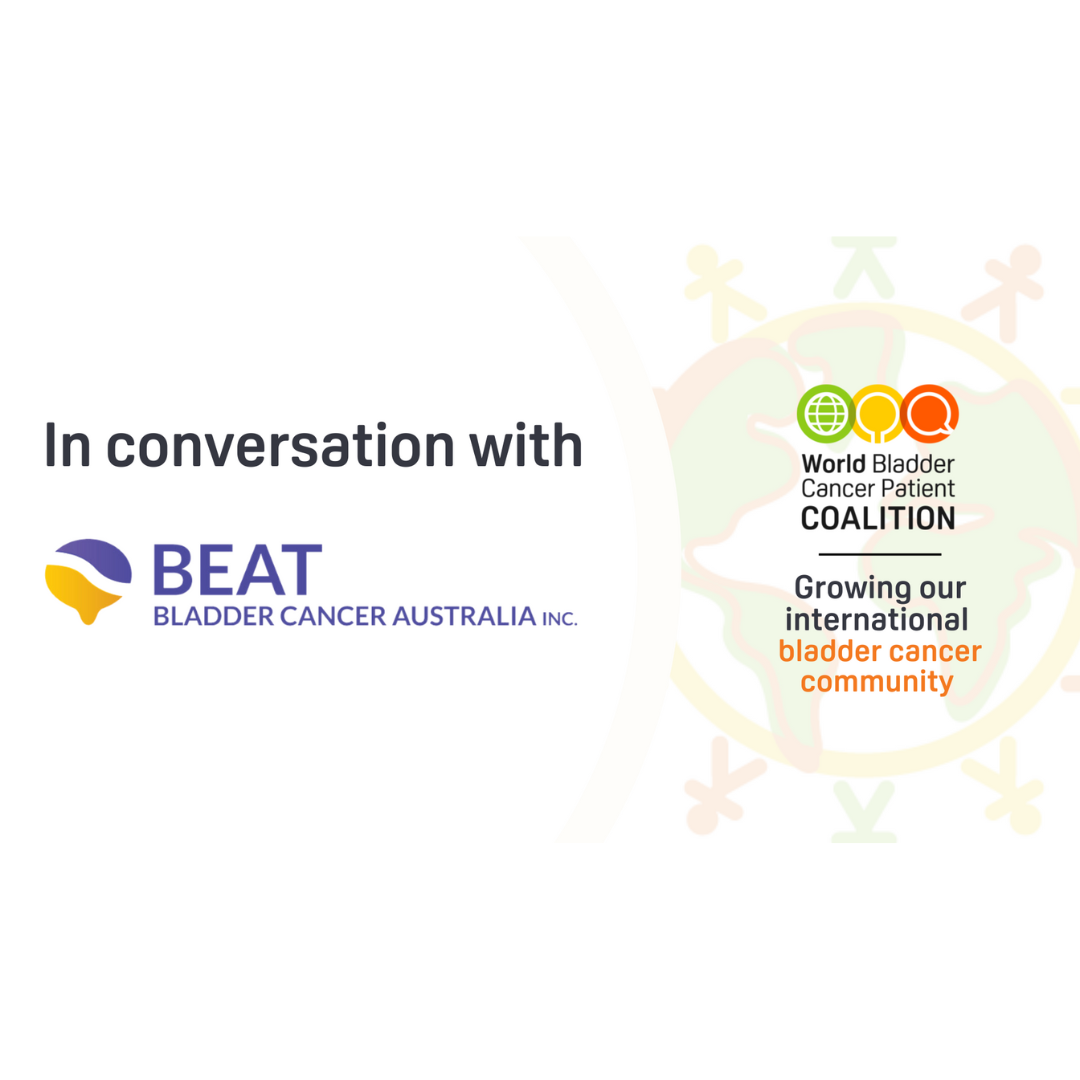 Related News & Events