21 October 2022
.
Brussels
,
Belgium
NEWS
Campaign report: Bladder Cancer Awareness Month 2022
Bladder Cancer Awareness Month (BCAM) is recognized each year in May. Explore our latest campaign report, reflecting on our activities in 2022.
Currently, 1.7 million people are living with bladder cancer around the world. Each year, over 570,000 people are diagnosed with bladder cancer. Yet, for many, it is the first time they hear about bladder cancer. May is an important moment we unite the international bladder cancer patient community and shine a spotlight on this underrepresented disease.
In 2022, we launched our new #DontGoRed campaign for Bladder Cancer Awareness Month to bring much-needed awareness to the most common symptom of bladder cancer – blood in the urine.
This year we advised people: Don't Go Red. Go To A Doctor.
Together, our coalition, friends and partners around the world joined our voices and sparked powerful conversations to raise awareness about bladder cancer. There is so much work to do in raising awareness about bladder cancer in all corners of the world, and together, we can make a huge difference.
Download our Bladder Cancer Awareness Month report and learn more about our campaign, its results and the wonderful global participation.
We hope you will join us for Bladder Cancer Awareness Month in May 2023! Don't hesitate to explore all the campaign resources, and get in touch for more information or translations at info@worldbladdercancer.org
Download BCAM report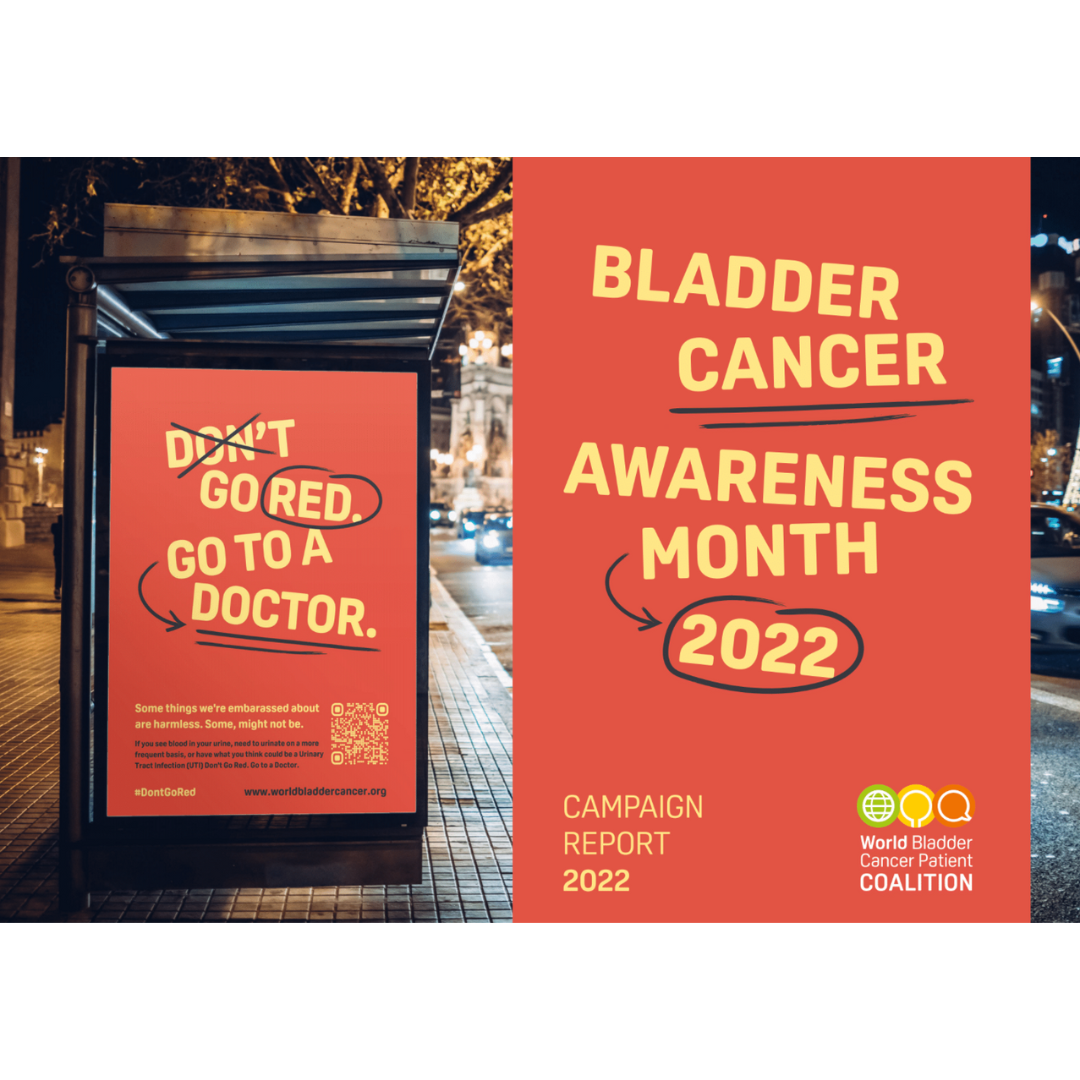 Related News & Events