13 October 2023
.
Istanbul
,
Türkiye
NEWS
Global Bladder Cancer Patient Survey results presented at SIU Congress
This week, the WBCPC President, Dr Lydia Makaroff, took the stage at the 43rd Congress of the Société Internationale d'Urologie in Istanbul, Türkiye, to present the latest research work from the World Bladder Cancer Patient Coalition.
The poster presents the key findings of the WBCPC Bladder Cancer Patient & Carer Experience Survey – it showcases firsthand insights of patients and carers with their own bladder cancer experience and the importance of awareness raising and peer support.
«A staggering 45% of patients were not counselled on sexual side effects of their treatment before radical cystectomy surgery and only 11% of women have received such counselling ahead of their surgery - it is simply not good enough.
Lydia Makaroff, President, World Bladder Cancer Patient Coalition
Bladder cancer is not just a diagnosis, it is a life-altering event that touches the lives of countless individuals and their loved ones. This poster emphasises on the importance of understanding this experience from a patient's perspective.
We encourage you to take a closer look at the poster below, and read the full findings report here.. It is an opportunity to understand the patient's journey, to recognise the challenges they face in their care, and to appreciate the importance of providing not only medical care but also emotional and peer support.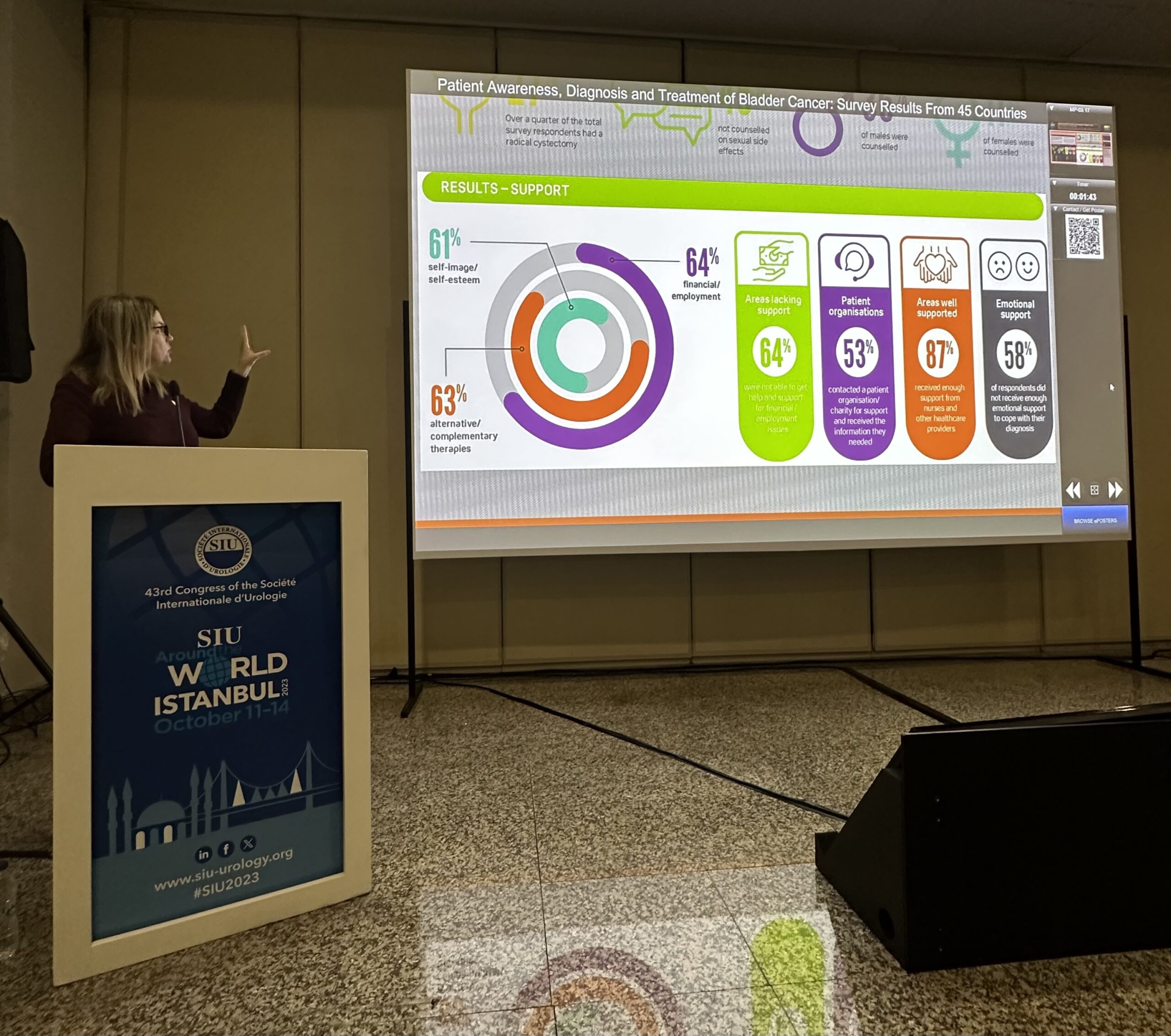 Related News & Events