13 September 2023
.
Brussels
,
Belgium
Engaging in Advocacy, EVENTS
WBCPC & EAU Policy roundtable to launch EU White Paper on Bladder Cancer
At this pivotal moment in European legislation, and as we approach the European Parliament Elections in 2024, the World Bladder Cancer Patient Coalition and the European Association of Urology are excited to host a policy roundtable for the launch of the White Paper on Bladder Cancer.
We are honored to have MEP István Ujhelyi as our host for the event which will take place on September 25, 2023, from 15:00 to 16:30 CEST in room 5G305 at the European Parliament in Brussels, Belgium.
Bladder cancer is the 5th most common cancer in Europe. Despite having one of the highest lifetime costs of any cancer, the research funding is among the lowest. Lack of bladder cancer awareness drastically hinders early detection, while insufficient understanding of the gender differences in bladder cancer symptoms further exacerbates the gender gap, leading to worse outcomes for women.
Join us for this roundtable as we delve into the policy recommendations to leverage legislative opportunities for better support of patients and carers affected by bladder cancer in Europe.
The launch roundtable aspires to unite key stakeholders for a future-focused discussion about the challenges faced by bladder cancer patients and their carers, and many legislative opportunities to make a difference in improving patient outcomes in Europe.
The event's focal point will be the presentation of the top 10 policy recommendations aimed at harnessing legislative opportunities and providing improved support to patients and carers impacted by bladder cancer in Europe.
Explore the agenda latest agenda here.
Register here to attend the event in person in the European Parliament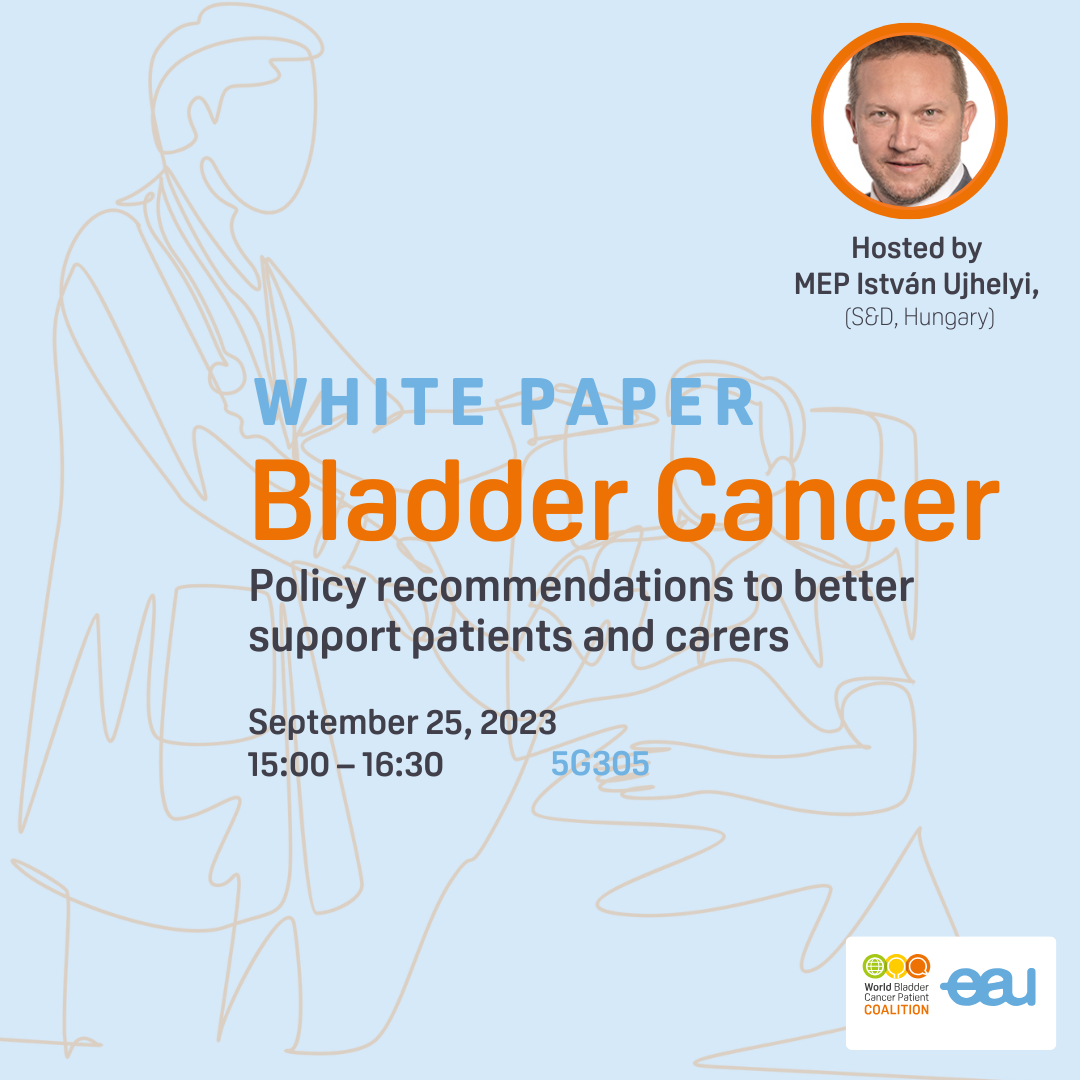 Related News & Events