26 October 2022
.
Brussels
,
Belgium
NEWS
Annual report 2021 – World Bladder Cancer Patient Coalition
The World Bladder Cancer Patient Coalition has now published its Annual Report 2021 showcasing the activities and impact of the organisation throughout the year. 2021 was our third year of existence, and we now unite 12 organisations in 9 countries. We get inspired daily by seeing our member organisations' commitment and drive to support people affected by bladder cancer in their countries.
In 2021 we raised awareness and continued fostering an international bladder cancer community by:
Further expanding accessibility of resources for people ready to start a group in their country with the launch of the Start-up guide for bladder cancer patient groups in additional languages – French, Portuguese and Arabic.
Holding the first World Bladder Cancer Patient Forum in September 2021, providing an opportunity to host meaningful discussions on the role of all stakeholders in changing bladder cancer care together.
Launching the first-ever Global Bladder Cancer Patient survey to better understand the experiences of patients and caregivers from their own perspectives.
«We are thankful to every single patient, caregiver, advocate, our Board of Directors, our Secretariat, our member organisations and all our stakeholders, who commit their time and energy every day, to make a difference for people affected by bladder cancer around the world.
Alex Filicevas, Executive Director of the World Bladder Cancer Patient Coalition
We invite you to explore our WBCPC Annual Report 2021, showcasing core projects and initiatives. We hope it will inspire you to collaborate and connect with us and our bladder cancer patient community.
Download WBCPC Annual Report 2021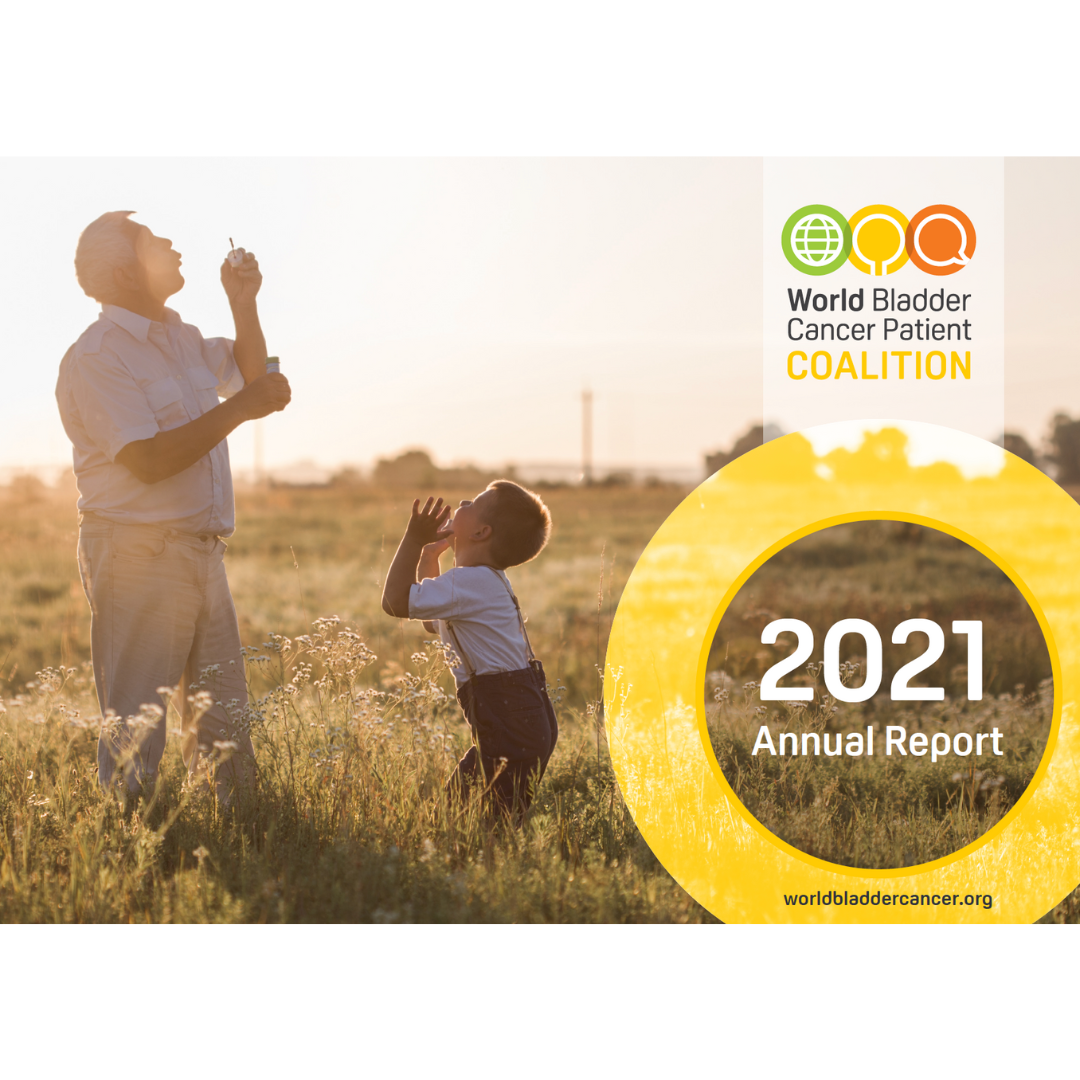 Related News & Events