9 November 2022
.
Paris
,
France
Speaker reflections from the #BladderCancerForum22
The second World Bladder Cancer Patient Forum brought together our bladder cancer community in Paris and virtually. This year's Forum was a milestone event for our international community. Both because we got to get together for the first time in person and as we shared advance insights from our first bladder cancer patient and caregiver survey.
Dr Ignacio Durán, medical oncologist and Coordinator of the Genitourinary Oncology Programme at the Medical Oncology Department of the Hospital Universitario Marques de Valdecilla, Spain joined us for a panel discussion. Dr Durán agreed on the important role of patient advocacy groups when it comes to providing much-needed information and support to people affected by bladder cancer. He also added that patient advocacy groups can really help patients to familiarize with all the treatment options that might be available to them, which is fundamental for the patients and the shared decision-making.
«Patient groups have a role in the whole structure of treatment. Healthcare professionals can do so much but cannot cover everything.
Dr Ignacio Durán,
Watch below, Dr Ignacio Durán's reflections from the World Bladder Cancer Patient Forum
If you have missed the World Bladder Cancer Patient Forum 2022 or would like to revisit the discussions, we invite you to watch the recording on our WBCPC Youtube channel. 
To reinforce our continued commitment towards fostering our community and improving bladder cancer patient care around the world, we have developed a Start-up guide for bladder cancer patient groups which is now available in 6 languages.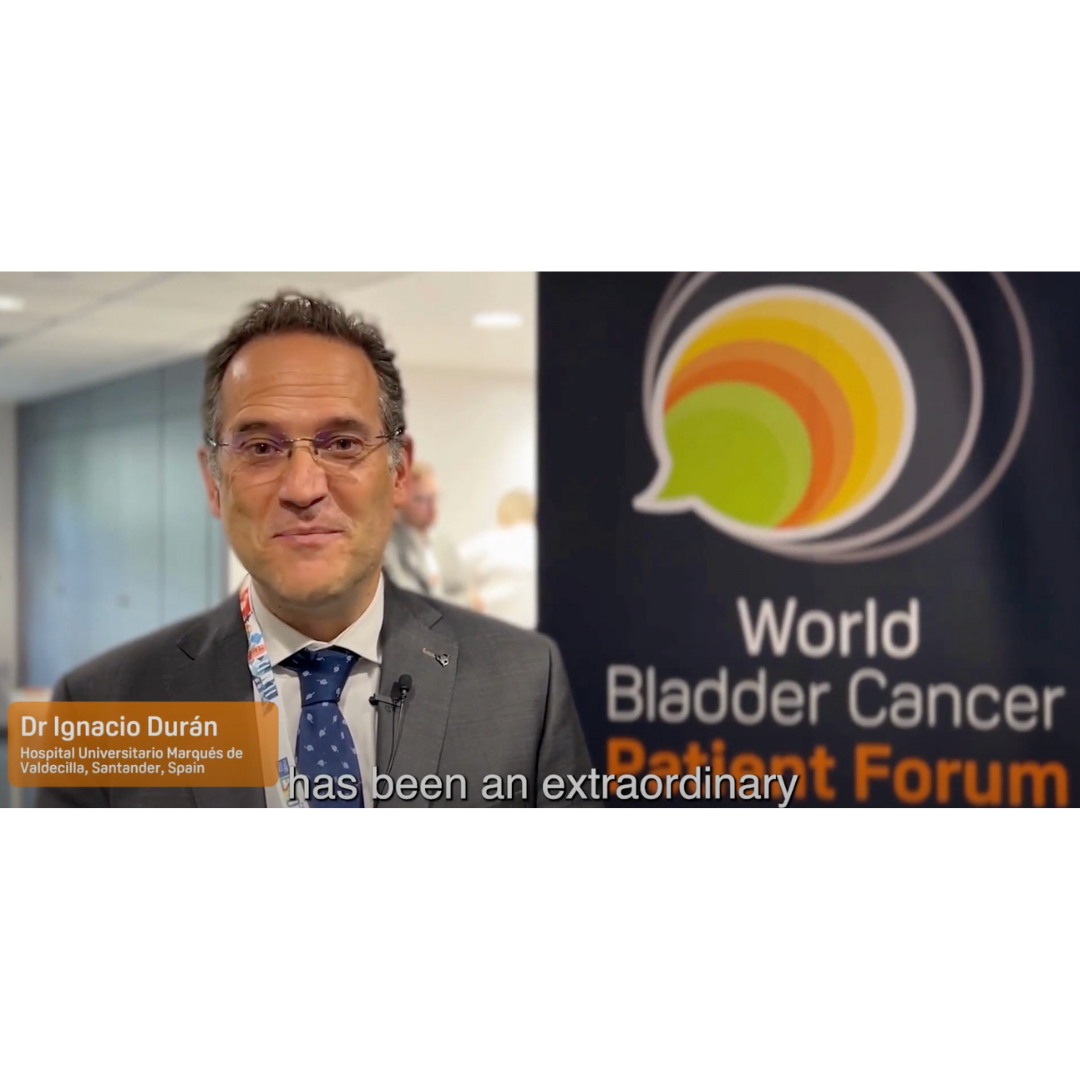 Related News & Events