20 June 2022
.
Brussels
,
Belgium
NEWS
World Continence Week 2022
The World Continence Week (WCW) is an annual initiative developed by the World Federation of Incontinence and Pelvic Problems (WFIPP), in partnership with the International Continence Society (ICS) and the European Association of Urology (EAU).
As a global initiative, World Continence Week aims to raise awareness of bladder and bowel issues, chronic pelvic pain and other conditions which impact greatly on the lives of patients and carers.
Urinary incontinence also impacts people affected by bladder cancer. Around the globe, over 570,000 people are diagnosed with bladder cancer each year. Urinary incontinence is one of the more common symptoms of bladder cancer. Urinary incontinence is also called loss of bladder control. It is an involuntary loss of urine or the inability to control urination.
Cancer patients describe bladder incontinence as:
Accidental urine leakage that sometimes can dampen underwear or might be severe enough to saturate clothes
Having a sense of urgency or being unable to "hold urine"
Frequent urination
Pain or discomfort when urinating
Urinary incontinence can manifest due to bladder cancer tumours or structural changes to the urethra. Oftentimes this symptom is overlooked due to the prevalence of urinary symptoms in the ageing population, which overlaps with the demographic of patients that are most commonly diagnosed with bladder cancer.
In males aged 50 and older, urinary incontinence is most commonly associated with diseases of the prostate. In women, urinary incontinence is highly prevalent. Indeed, a woman in their 50's suffering from urinary incontinence is common and this symptom would rarely be considered an indication of bladder cancer. For this reason, it is important that changes in urinary habits be fully examined by healthcare professionals.
More information about World Continence Week here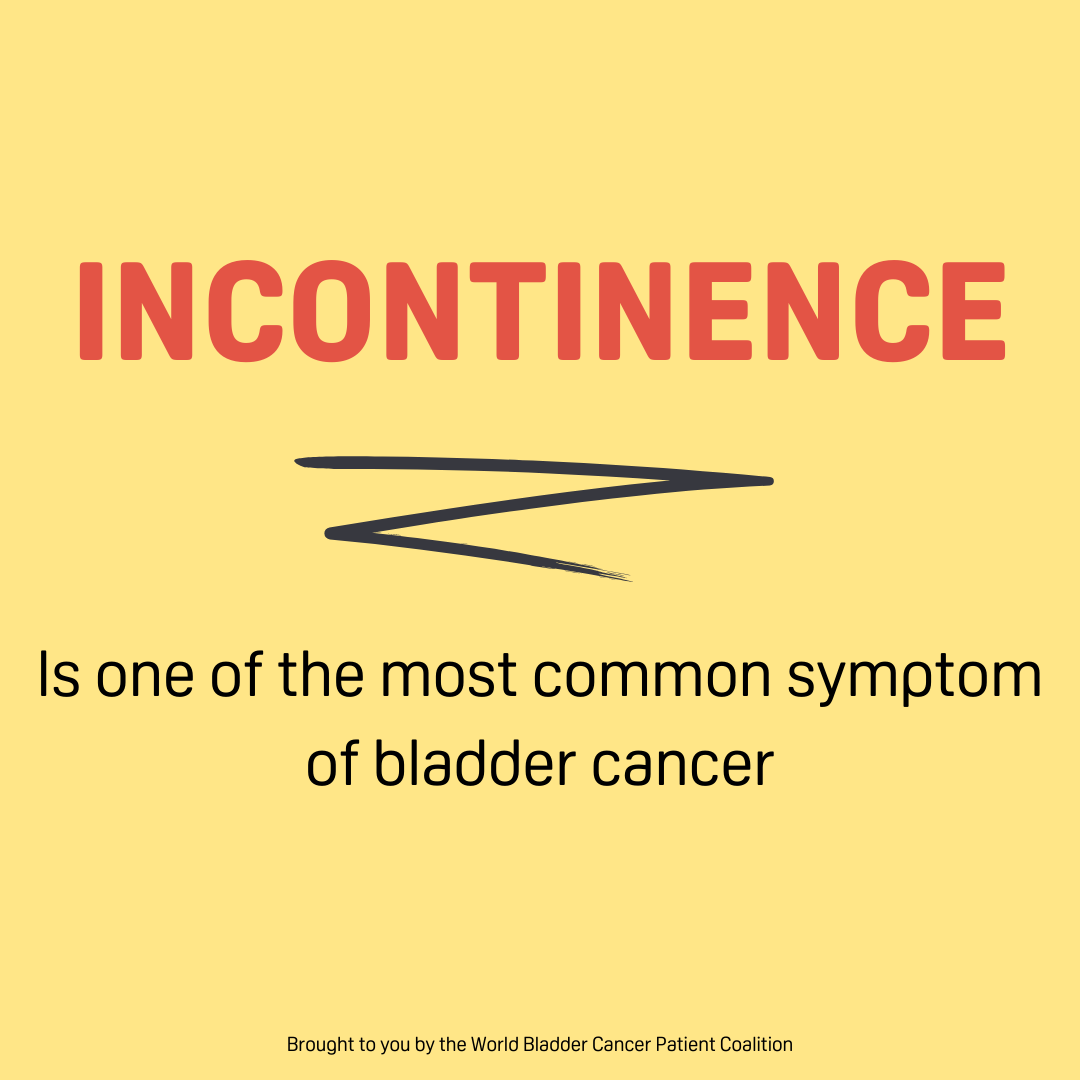 Related News & Events