Start-up guide for bladder cancer patient groups
There are so many things to consider when establishing a bladder cancer patient group, and it can be difficult to know where to start. Recognising this, we have developed a start-up guide for bladder cancer patient groups – a tool and a resource for anyone with ambitions to start a bladder cancer patient group in their country.
Our members have considered their own experiences in starting bladder cancer groups, and we have combined our collective knowledge for you in this guide.
We hope that this guide allows us to:
Promote the establishment of bladder cancer patient groups in different countries
Provide pre-made resources and share best-practice examples for getting started
Inform, support and create unity among bladder cancer patient groups
Grow the global community of bladder cancer patient groups
Supporting you on your journey to start a bladder cancer patient group
Our vision is that there is a national bladder cancer patient organisation in each country. It is an ambitious plan and it is people like you who can help make that happen! This toolkit is here to guide you with the first steps.
We want to make sure that national bladder cancer patient support groups and organisations are strong enough to support people affected by bladder cancer, enhance awareness and advocate for better diagnosis, access and care. We are here to provide guidance, support and a helping hand to aid your work in your country to make a difference.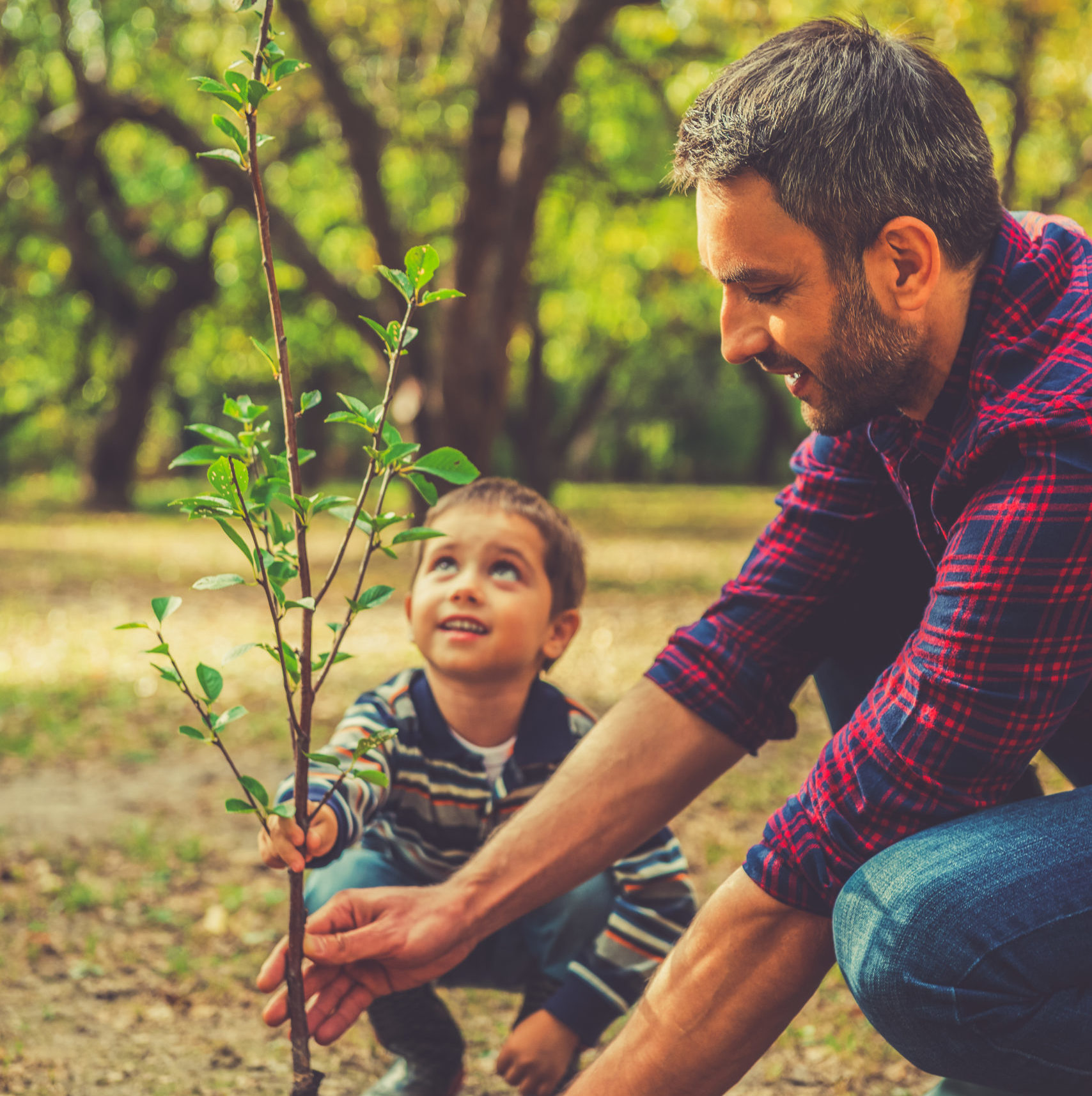 We have gathered inspiration case studies from our member organisations to showcase the work that they have done around the world. We hope this will help to stimulate ideas about the kind of activities you can organise.
In May 2019, Association Les Zuros developed an awareness poster
about the signs and symptoms of bladder cancer, considering the surprising lack of awareness around bladder cancer compared to other common cancers in France.
Members volunteered to help develop the poster, and a small working group was created to manage the development and drafting of the awareness poster. Feedback was received on drafts from the larger membership, and once we had a final version, we also sense checked the content with our supporting urologists to ensure that our poster was scientifically sound.
Read the full story in the start-up guide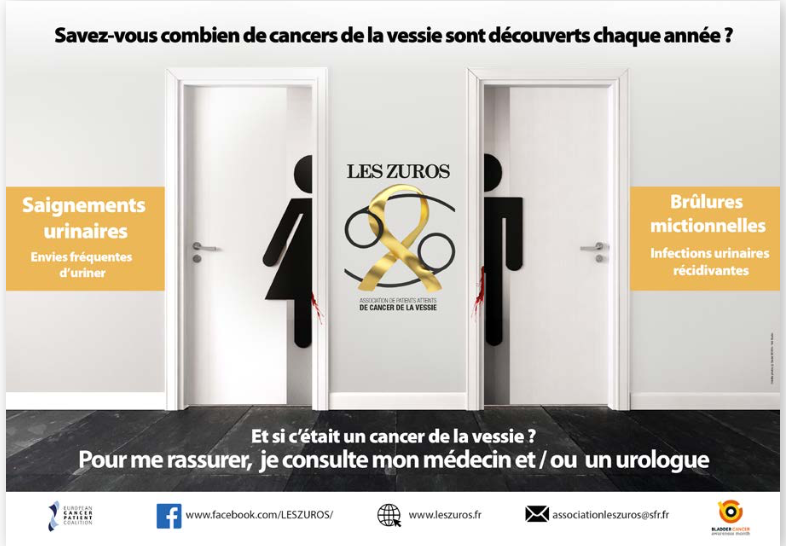 Each year at Bladder Cancer Canada (BCC) we organise a country-wide awareness raising walk for bladder cancer.
Awareness walks are widely adopted by patient charities and they serve to bring people associated with the particular disease together; to encourage walkers to raise funds by collecting donations from family, friends and colleagues; and to raise awareness about the disease through media publicity about the walk and presence of walkers in the streets and parks.
Read the full story in the start-up guide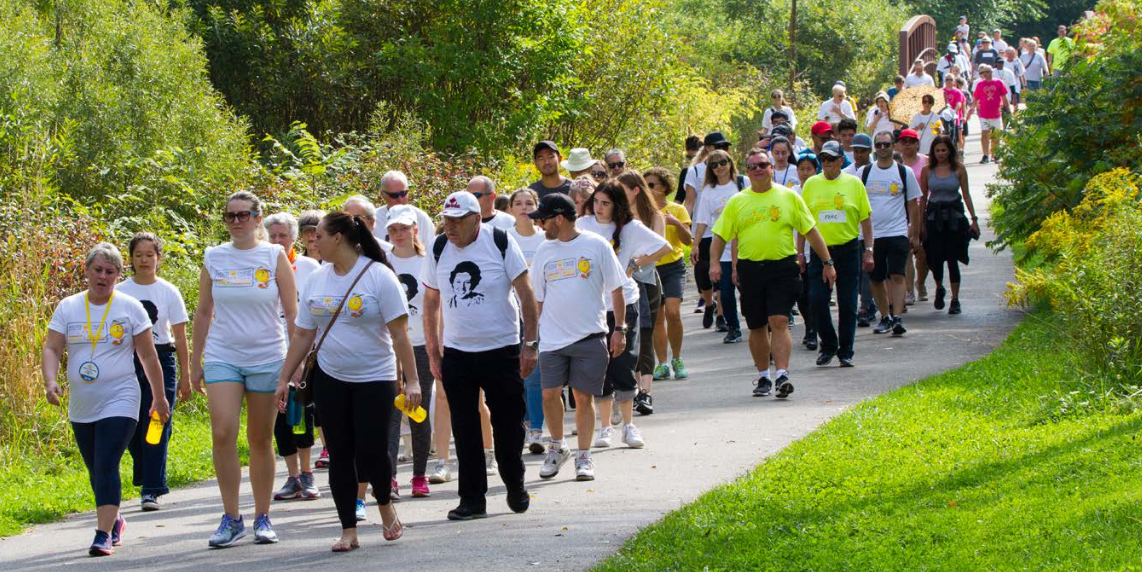 Fight Bladder Cancer UK started from a very personal battle. Andrew, one
of our founders, was diagnosed with a Stage 4, G3 bladder cancer in summer 2009. He had been experiencing symptoms for over 18 months but was misdiagnosed with an enlarged prostate. Faced with a poor prognosis and immediate life-changing surgery, Andrew and his wife T made contact with
a fellow bladder cancer patient and his partner who had recently undergone the same treatment.
Just being able to talk to someone else who really understood what they were both going through helped them immensely. It also helped that the two carers could chat about what could be expected during surgery and recovery.
Read the full story in the start-up guide
Download the guide in your language
دليل البدء لمجمو عات مرضى سرطان المثانة
تحميل
Start-up guide for bladder cancer patient groups
Download
Mesane kanseri hasta grupları için bir başlangıç kılavuzu
İndir
Um guia introdutório para pacientes com câncer de bexiga
Baixar
Guía de inicio para grupos de pacientes con cáncer de vejiga
Descargar
Guide de démarrage pour les groupes de patients atteints de cancer de la vessie
Télécharger
Bladder Cancer Facts Infographic
Download
Further inspiration
Our ambition to have a strong bladder cancer patient organisation in every country would not be possible without people like you. Watch the videos below to learn why we have developed the Start-up guide for bladder cancer patient groups and why we need strong patient advocacy and support more than ever before.
Fostering an international community of people affected by bladder cancer
How BEAT supports patients in Australia
How Leven met blaas- of nierkanker makes a difference in the Netherlands
Previous
Next