24 September 2021
.
Online event
EVENTS, Raising Awareness
Registrations now closed – Advocacy Exchange – September 30
The Advocacy Exchange, a virtual platform created by Bristol Myers Squibb (BMS) and GRYT Health, unites advocacy organizations, patients, and members of the healthcare industry by sharing resources and best practices.
The upcoming discussion on this virtual platform is taking place on September 30, at 12:00 pm (ET), titled: "Giving Voice to the Often Voiceless: Advocate-led Research Creating Change" and Alex Filicevas, WBCPC Executive Director is invited and will be representing the voice of patients.
COVID-19 has interrupted our global healthcare systems, creating issues with patient access, new medicines development and global advocacy initiatives, as more than half of the world's population was under some form of lockdown in 2020. It also illuminated racial and ethnic healthcare disparities that have run rampant for far too long. In the face of these profound challenges, many advocates and healthcare providers have a new understanding of the issues facing their communities. This session will feature global experts as they discuss the insights they've gained throughout the pandemic, and how they've given a voice to those who are often voiceless.
Registrations are now closed.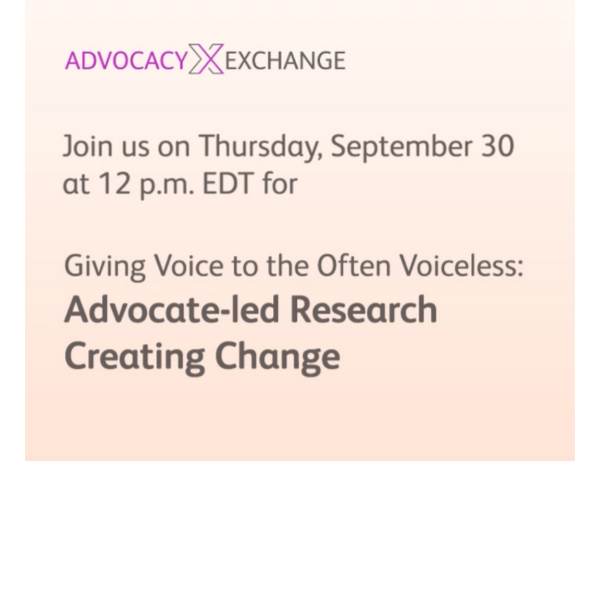 Related News & Events