World Bladder Cancer Patient Forum 2022
The World Bladder Cancer Patient Forum 2022, organised this year in partnership with Cancer Vessie France, brought together leading voices in bladder cancer advocacy for the first time in-person and online on September 8, 2022. It took place in the same venue as the ESMO2022 Congress, at the Paris Expo Porte de Versailles.
It hosted action-oriented conversations on addressing the most challenging issues facing bladder cancer patients. Furthermore, learn from many initiatives from our communities that are positively impacting people affected by bladder cancer.
The latest World Bladder Cancer Patient Forum 2022 agenda is available here.
Thank you for joining us and for being a part of the conversation about the way forward to improving the lives of bladder cancer patients all over the globe.
If you have missed the event and/or would like to revisit the discussions, we invite you to watch the recording on our WBCPC Youtube channel.
We gratefully acknowledge the support of our Premier Partners Astellas, Bristol Myers Squibb and Seagen and Sponsors Merck, Pfizer and Roche for the World Bladder Cancer Patient Forum 2022.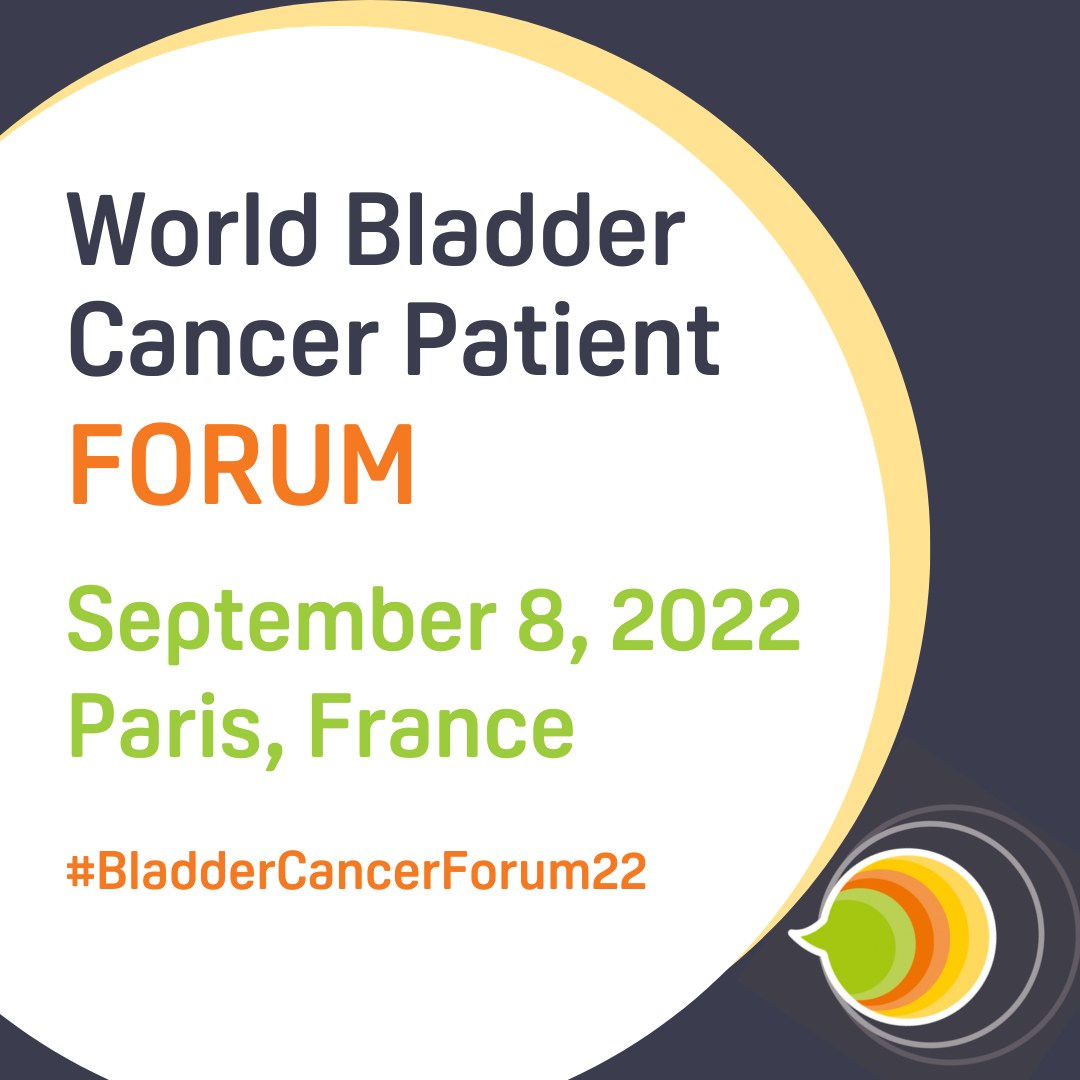 Event Resources

Our past events
Each year we aim to build on the success of our previous events, learn from previous conversations and ensure that the quality of life of the people affected by bladder cancer improves.
If you are interested in exploring our past events and to better understand what drives us, then click below!
The second World Bladder Cancer Patient Forum brought together our community in Paris and virtually. This year's Forum was a milestone event for our international community and because we shared the insights from our first Bladder Cancer Patient and Caregiver Survey.
This year's theme, 'Taking bladder cancer patients' voice forward', is a stepping stone for action, drawing from the results of the Bladder Cancer Patient and Caregiver Survey.
The multi-stakeholder panel moderated by Dr Lydia Makaroff featured conversations with patient advocates, medical society, healthcare professional and industry perspectives regarding more concrete ways on taking patient's voice forward.
We welcomed our member organisations from across the world this year. Their three different projects from Australia, Canada and Italy showcased the diversity of incredible efforts of patient organisations to support people affected by bladder cancer and drive much-needed change locally.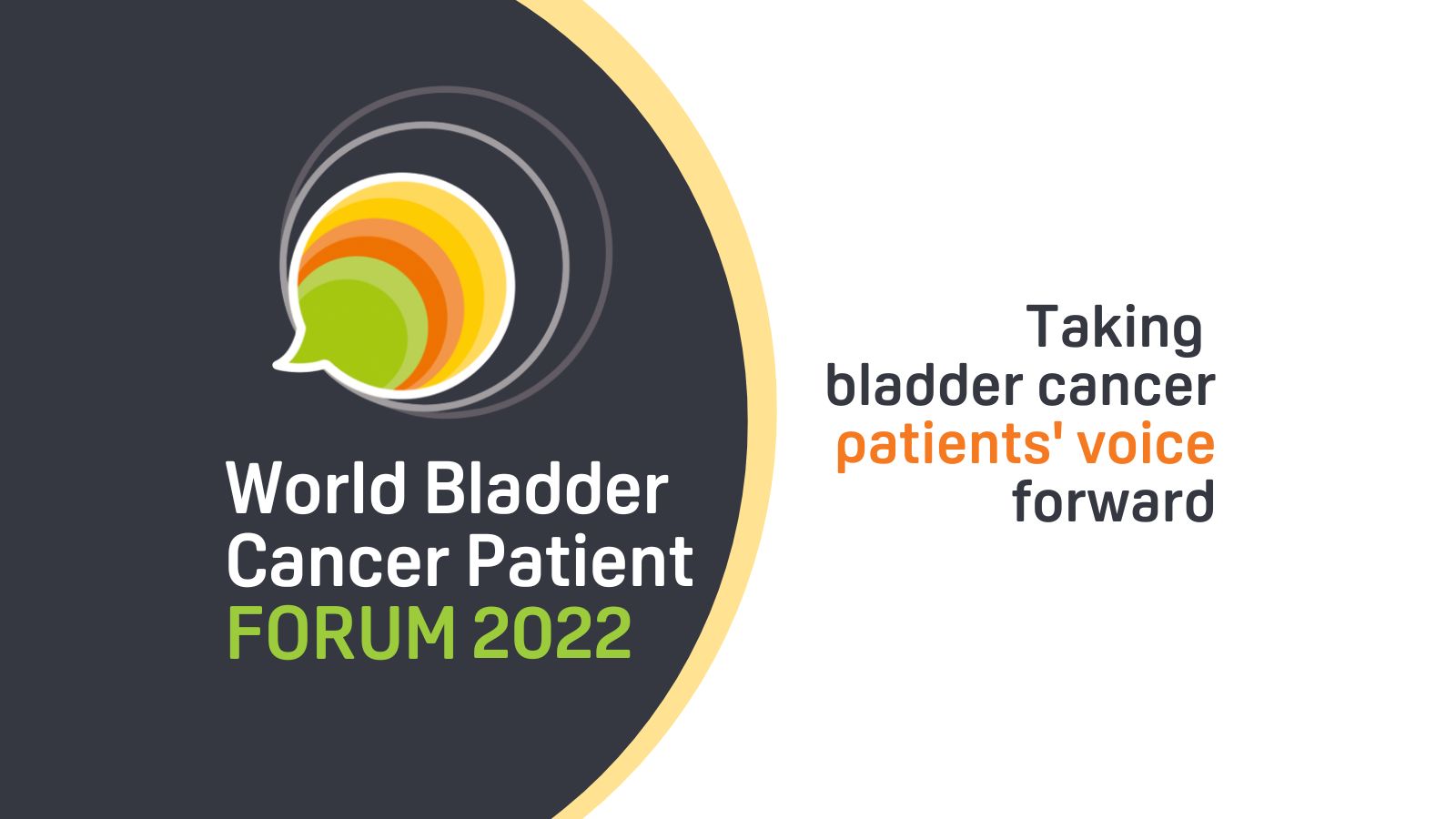 The first World Bladder Cancer Patient Forum took place virtually on September 22, bringing together over 150 registered attendees from 35 countries.
The Forum brought together leading voices from around the world. The panel discussed the role of patient voice from research design to treatment and care. The multi-stakeholder panel also explored the challenges of including patients' voices in research design, bladder cancer care, and in driving policy change in areas concerning people affected by bladder cancer.
Our coalition member organisations have also showcased some of the activities they are leading. Many of which are having a positive impact on bladder cancer patients in their countries and communities.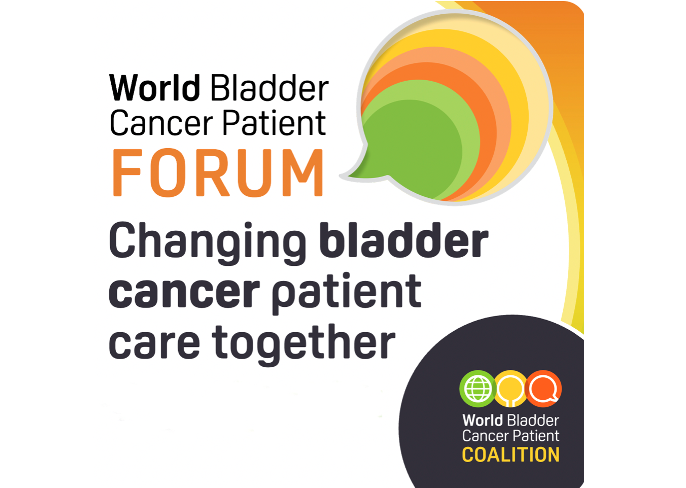 At the WBCPC 2020 Virtual Annual Meeting, held in September we have brought together leaders in bladder cancer research, advocacy, patient organisations and the pharmaceutical industry. Participants from 25 countries worldwide have joined us to explore the topic: What action is needed to place bladder cancer higher on the global health policy agenda?
Strong bladder cancer patient groups across the world can bring bladder cancer higher on national and global health policy agenda, thus driving our collective mission towards ensuring the best possible outcomes for patients. One of the core missions of the World Bladder Cancer Patient Coalition is to foster an international community of people affected by bladder cancer.
We discussed different avenues for engaging our multi-stakeholder network to help us deliver this mission, exchange ideas on how to connect these communities with each other and with resources, and how to bring unity for the vision and goals of bladder cancer patient organisations worldwide.
The meeting will also brought attention to some of the most pressing issues in the bladder cancer community. From medicines shortages to innovation in bladder cancer, the discussion focused on patients voice in shaping research agenda and driving advocacy and policy change.