Support Grants available for Bladder Cancer Awareness Month this May!
The World Bladder Cancer Patient Coalition has launched a Bladder Cancer Awareness Month Grant (BCAM Grant) for May 2022. The BCAM Grant aims to enable patient organisations, support, or advocacy groups in low and middle-income countries to bring awareness to bladder cancer in their communities.
Every year, more than 570,000 people receive bladder cancer diagnoses around the world. For many of them, a diagnosis will be the very first time they hear about bladder cancer. Bladder cancer is forgotten cancer, and it should not be. We need to unite and raise our voices for people affected by bladder cancer. World Bladder Cancer Awareness month in May 2022 is a chance for us to precisely do that – join us!
Greater awareness is the first step to greater health equity in bladder cancer care. Bladder Cancer Awareness Month is an opportunity to ensure that no bladder cancer patient is left behind and that communities are aware of symptoms and act on them.
Information that you need to know:
WBCPC is offering 10 BCAM Grants which are worth €200 each (cash and/or in-kind)
15 April – Deadline to submit your application
20 April – We will inform you of our decision
15 May – Your activities should start during the awareness month and not later than this date.
1 July – Deadline to submit an impact report
Today, bladder cancer awareness remains low across the world, including in low and middle-income countries. Our ambition is to support awareness campaigns by offsetting some of the costs of these activities.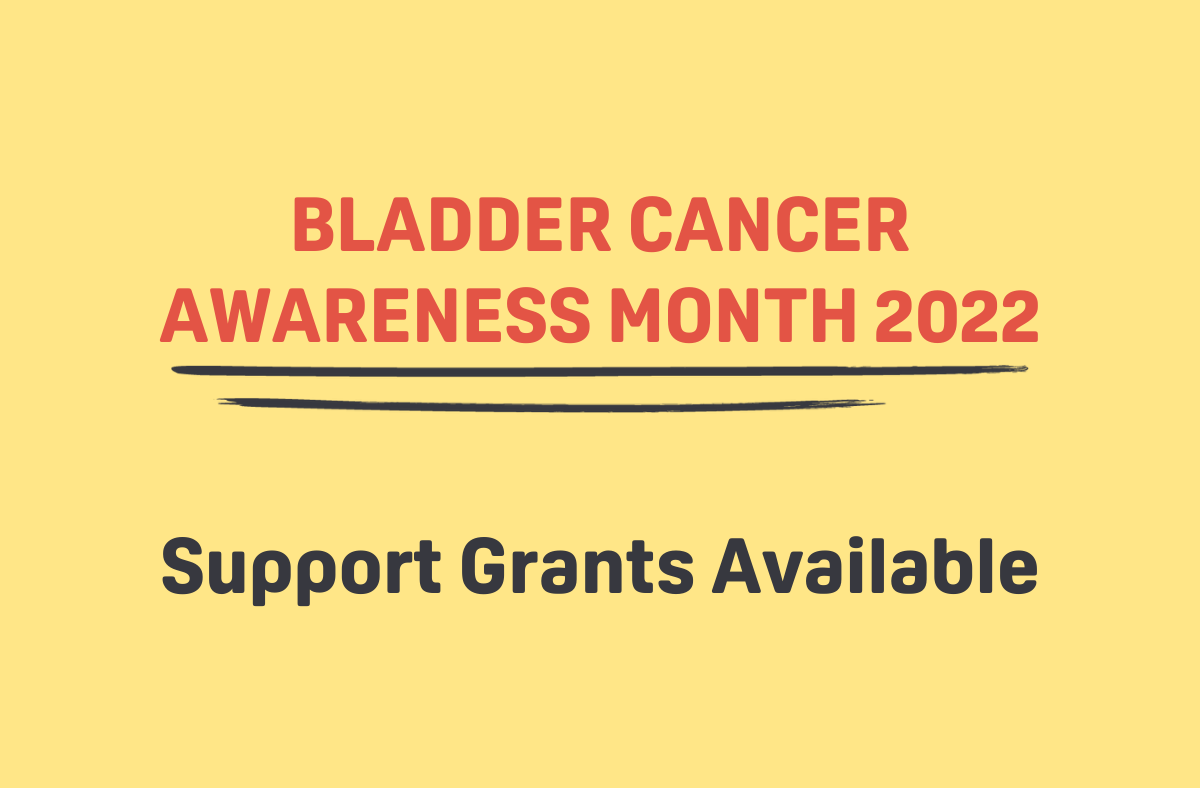 Please download the application form below to submit your grant application