30 May 2022
.
Brussels
,
Belgium
NEWS
"Patient Guidebook" to help Australians access reliable information on bladder cancer
Tony More, Co-Founder & Director of Bladder Cancer Australia Charity Foundation shares his initiative of creating a Patient Guidebook to help Australians access reliable information on bladder cancer:
When I was diagnosed with Bladder Cancer in late 2011, I was given a booklet with information about what I should know about this disease. It was good, but very basic so I turned to the internet for more information. I found some great resources online available for free in other countries like the UK, USA and Canada; however, Australian resources were virtually non-existent. The big things missing were information and statistics on recovery, continence, and erectile dysfunction – a reality for people who have had bladder cancer surgery.
After my own surgery and recovery, I went on a mission to collect data from Australian patients. I did a survey to understand the outcomes patients experienced and built a website to publicly showcase the results.
Once I completed the survey and knew more about the outcomes that could be expected for Australian bladder cancer patients and survivors, I began to work on an information booklet called the "Patient Guidebook" together with my medical team. We included information on what people could expect in terms of the main treatments and procedures, advice for families and loved ones on how to support and cope with bladder cancer, and findings from the survey that we did.
During this process, I learned just how much people needed more detailed information on the disease in Australia. The existing information was inadequate and patients
all across Australia were lacking access to the information that they wanted and needed to take control of their disease and recovery.
«We have launched the 4th edition of our Patient Guidebook in 2020. We have distributed over 5,000 copies and had more than 5,000 downloads since we launched it six years ago. It has become a vital resource for patients, their families, doctors, urologists and nurses across Australia.
Tony More, Co-Founder & Director of BladderCancer.org.au
You can find more information about the Bladder Cancer Australia Charity Foundation here.
Explore and get inspired by more stories and examples like this one in our Start-up guide for bladder cancer patient groups.
Download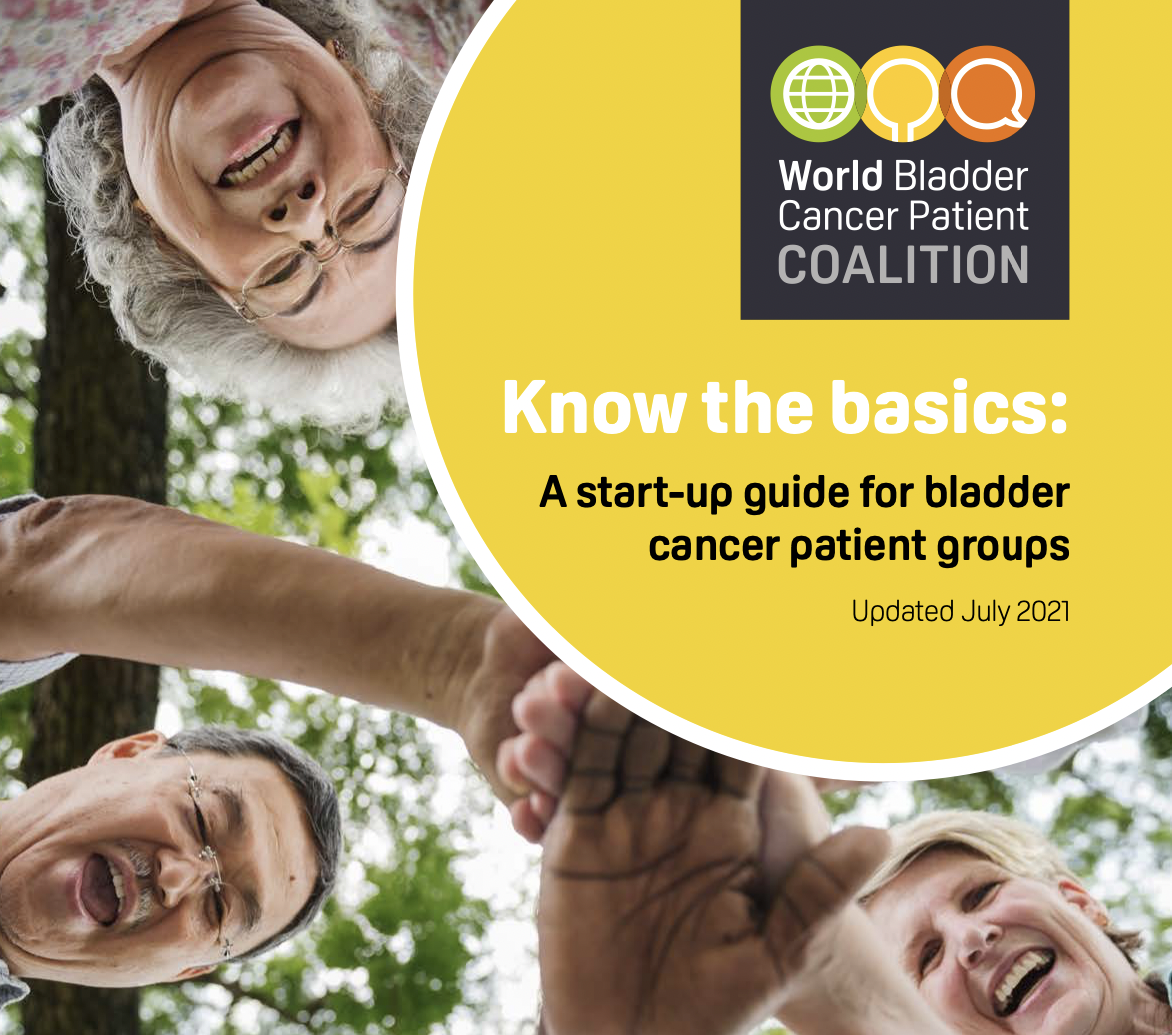 Related News & Events